Arduous times for M Chinnaswamy Stadium curator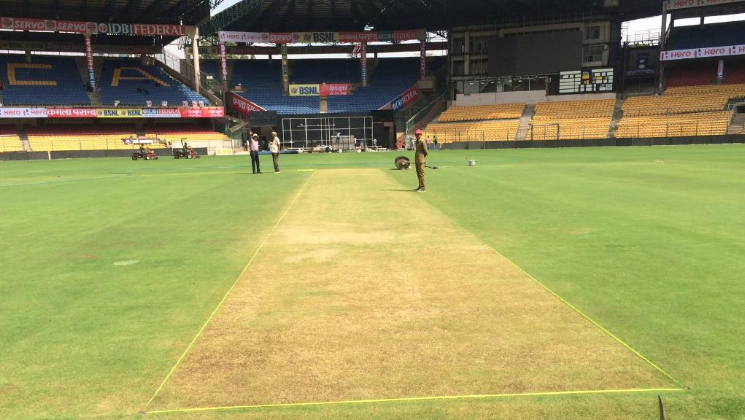 Jubilant Afghanistan all set to take on mighty Indians in the historic Test match at Bengaluru. Indian Premier League followed by three T20's against Bangladesh has turned out to be a great affair for the spin troika of Rashid Khan, Mujeeb Ur Rahman and Mohammad Nabi. These players have already gained a lot of insight at the highest level and will come as a onerous task for the Indian batsman.
Indian team is a supreme force in their own backyard. They are very much reliant on their spin attack to reduce teams in their home condition. The biggest head ache for Ajinkya Rahane is that this time around opposition side boasts of a better spin attack.
The curator at M Chinnaswamy has equal stress as compared to Ajinkya Rahane but for different reasons. There has been a great amount of rain in recent days which has hampered the pitch preparations. Lack of sunshine hasn't helped either. K Sriram feels that the pitch should be apt for a good cricket match rather than making a favorable one for the home team. The staff of 30 people is working hard to get the pitch ready in time.
Ajinkya Rahane would love to have a pitch favoring fast bowlers as India have a better arsenal in that context. It will be a fitting encounter when the two sides go head to head in the one off Test match.
Image Source – Banglore Mirror