Is Ariana Grande dating Mikey Foster? Frankie Grande gives clarification
Ariana Grande's brother, Frankie took to Twitter and wrote, "My sister is not in a relationship. Everyone relax. She is very much single."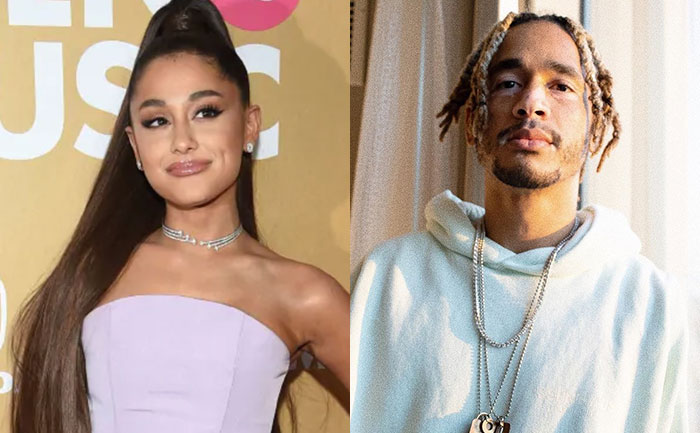 An American singer, songwriter and actress Ariana Grande has been making headlines for her personal life once again. Months after she broke her engagement with Pete Davidson, there are reports doing the rounds that Ariana Grande is dating Mikey Fosters.
The news of Arian dating Mickey Foster came after she dropped a song Boyfriend, with Social House. Ariana crooned "You ain't my boyfriend / And I ain't your girlfriend," but the world thinks that they are more than friends. Notably, both Ariana and Mikey were spotted together on many occasions.
Adding fuel to the fire, Ariana's brother Frankie took to Twitter and confirmed that Ariana and Mikey could be a thing. Speaking to Us Weekly at the LA premiere of Game Changers, he revealed that Ariana and Mikey get out on "double dates" with him and his beau Hale Leon. Frankie was also all praise about the Social House singer. "I love Mikey. I think he's a really sweet guy. So talented. So kind and so caring," Frankie said.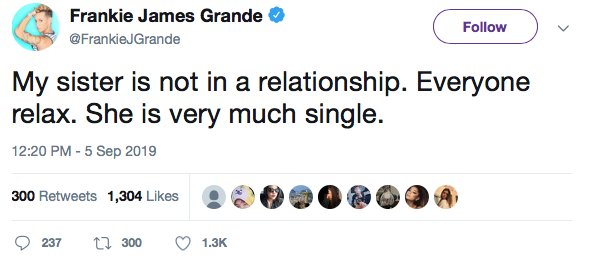 When fans of Ariana went gaga over his confession, Frankie backtracked his statement and called Ariana and Mikey's alleged relationship untrue. He wrote on Twitter, "My sister is not in a relationship. Everyone relax. She is very much single."
He further spoke the Us Weekly and clarified his statement. "Hale and I were on a date, which is why I referred to it as a double date when we had plans with them, without realizing what the term insinuated about their relationship outside of my own," he explained.
What do you think about Mickey and Ariana's affair?
Also Read: Ariana Grande Sues Clothing Brand Forever 21 For Using Lookalike Model