Ariana Grande Surpasses Rihanna as Spotify's Most-Streamed Artist
Ariana Grande DETHRONES Rihanna As The MOST Streamed Artist On Spotify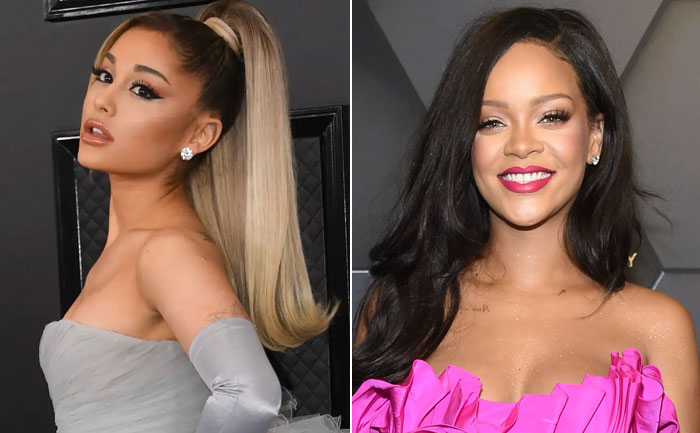 Ariana Grande was recently announced as the top streaming female artist of all time on Spotify. The singer has dethroned Rihanna, pushing the artist out of the top spot.
Grande took to Instagram and thanking her fans wrote, Thank you all so much for listening and caring at all let alone this much. I can't wait to give you new things to listen to." She even requested ex-chart topper Rihanna to release new music so she can rightfully reclaim it.
Check out Ariana's Instagram post here:
You must be wondering why Ariana requested Rihanna to release a new video. Well, the former titleholder Rihanna continues to not release new music, much to the disappointment and mounting frustration of her fans. We do hope she does so soon.
Grande has already released three albums: Dangerous Woman, Sweetener and Thank U, Next. Rihanna's last album ANTI released in January 2016.
Rihanna recently updated fans on just when new music from her would be out. Speaking with ET Online about her new Fenty Skincare line, the 32-year-old singer touched a bit about upcoming music. "I am always working on music," Rihanna shared. "And when I am ready to put it out in the way that I feel fit, it's gonna come out. And you're not going to be disappointed when it happens. It's going to be worth it."
We are sure RIRI will soon be back to challenge Adriana's supremacy on Spotify.
Also Read: 'Rain on Me' video: Lady Gaga and Ariana Grande get wet and wild