Ariana Grande has an adorable wish for Lady Gaga, calls her 'Literal Angel'
American singer Ariana Grande wished singer-songwriterLady Gaga on her birthday with a sweet post.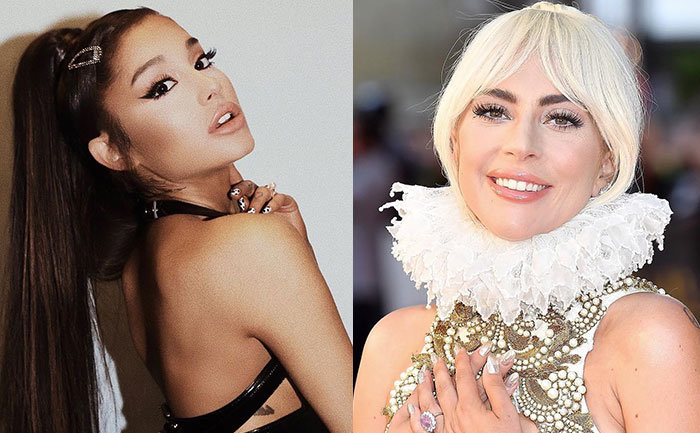 The Queen of Aries, Lady Gaga has turned a year older today (March 30, 2020). Wishing Lady Gaga on her 34th birthday, Ariana Grande took to her Instagram handle and revealed that the pop star has changed her life in various ways.
Arian Grande — who is unable to wish Lady Gaga happy birthday in person — but the way she wished the pop star will surely put a smile on her face.
Ariana Grande wrote, "happy birthday to a literal angel that has changed my life in many ways ! i'll tell u more about it later but … u make my heart feel so full and happy and understood @ladygaga. wishing u all the joy in the world today and every day ! have some pasta. ?"
Here's the post:
Looking at the post, fans have speculated about a possible collaboration between the superstars. Earlier this month, in an interview for Paper, Gaga said to the magazine that she had collaborated with another female artist who had been through similar hurdles.
Recently, the pop-star announced the delay of her album 'Chromatica' due to the coronavirus pandemic. The record was slated for an April 10 release. Taking to her official Instagram handle, she wrote,  "First of all, I want to make sure everyone is staying safe and practicing social distancing. Please know that I'm thinking of you all."
Later, she"I wanted to tell you, that after a lot of deliberation, I've made the incredibly tough decision to postpone the release of Chromatica. I will announce a new 2020 release date soon."
Apart from that, the 'Bad Romance' singer also made the shocking announcement that she was set to do a secret set at a highly-popular California music festival, Coachella, which was programmed over two weekends next month but was delayed due to the coronavirus outbreak.
Here's the post: