Arjun Kapoor reacts to criticism over Bhagavad Gita reference in India's Most Wanted
At the trailer launch of India's Most Wanted, Arjun Kapoor spoke about the criticism over Bhagavad Gita reference in the teaser that was released on April 16.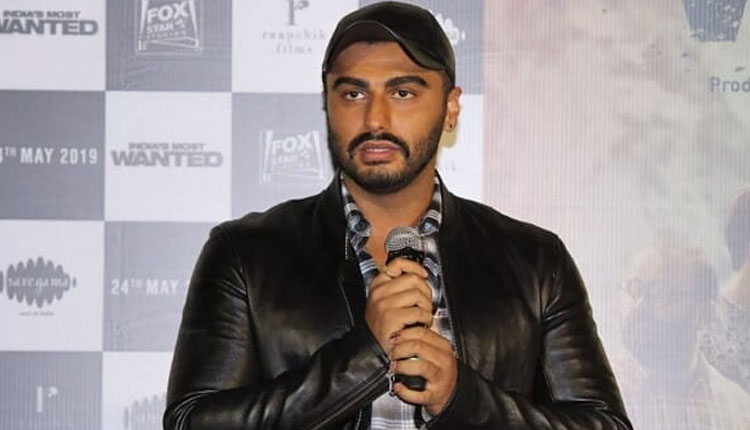 Arjun Kapoor's upcoming movie is India's Most Wanted and the makers have dropped its trailer on May 2. The trailer looks promising and intense. The trailer shows that Arjun and his team going in search of India's Osama. The teaser of the movie released on April 16 and in the teaser the terrorist is seen saying a quote from Bhagavad Gita to explain the body and soul connection to justify human killing. During the trailer launch when Arjun was asked about this, he said:
"I am not a Hindu. I am not a Muslim. I am an Indian. We are all Indians who are making this film."
Arjun further said:
"Therefore, we are putting our country and humanity before anything. This film is about people who don't think about religion, caste and creed. I do not want to discuss that and give it importance. We would rather want to discuss the work of our intelligence bureau."
"It's easy for people to type things on the computer sitting at home. But do they go and put themselves out there? People use words to rationalise thoughts. People use religion to make others think in a certain way. We are making a film that is pro-Indian," added Arjun.
The movie is directed by Raid fame director Raj Kumar Gupta. The movie is releasing on May 24. Arjun will also star in 'Panipat' that is slated to release on December 6 this year.
For more Bollywood news and updates, stay tuned to the Live Mirror.
Also Read: Arjun Kapoor's 'India's Most Wanted' Trailer Enthralls Viewers. Watch Video