Armie Hammer & Elizabeth Chambers Break-Up After 10 years of Marriage
Armie Hammer and wife Elizabeth Chambers separate after 10 years of marriage: It has been an incredible journey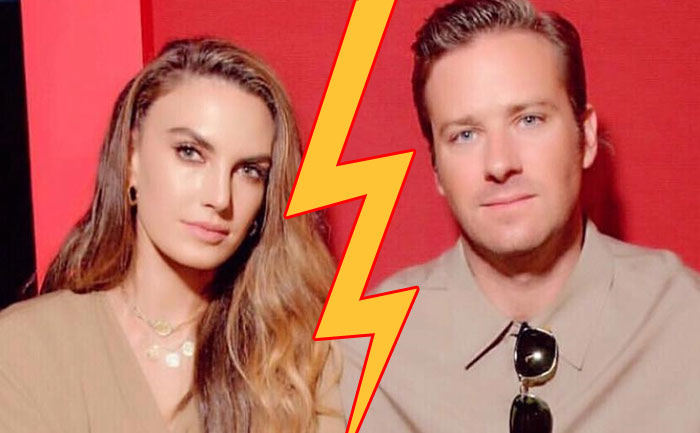 Actor Armie Hammer and his wife Elizabeth Chambers have announced they are separating after 10 years of marriage. The former couple shared the news of their split on their respective Instagrams. The former couple married in May 2010. They have two children together: daughter Harper Grace, 5, and son Ford Douglas Armand, 3.
The former couple took to Instagram and sharing same throwback picture and message posted, "Thirteen years as best friends, soulmates, partners, and then parents. It has been an incredible journey, but together, we've decided to turn the page and move on from our marriage."
News of their split comes just under two months after the couple celebrated a decade of marriage this May.
The couple has been quarantining in the Cayman Islands amid the coronavirus pandemic. They had shared some lovely family pictures from their stay there. They had even celebrated Father's day together with their children.
A source tells PEOPLE, "They both still love each other very much and they've always been such a close knit family. I know their main focus right now is their kids and making sure nothing changes for them."
As reported by sources to E! News, Armie, and Elizabeth had decided to split up before their family vacation to the Cayman Islands. They are great co-parents and get along well. They love each other but didn't think it was best to be married anymore. Reportedly the split is amicable, with Elizabeth, who initiated the breakup.
Also Read: Top Netflix Movies To Watch With Family In The COVID-19 Lockdown