ARMY Asks BigHit To Take Action After BTS's TikTok Handle Hacked
BTS's official TikTok handle got hacked. Concerned ARMY's ask BigHit Entertainment to take legal action. Now the account has been now recovered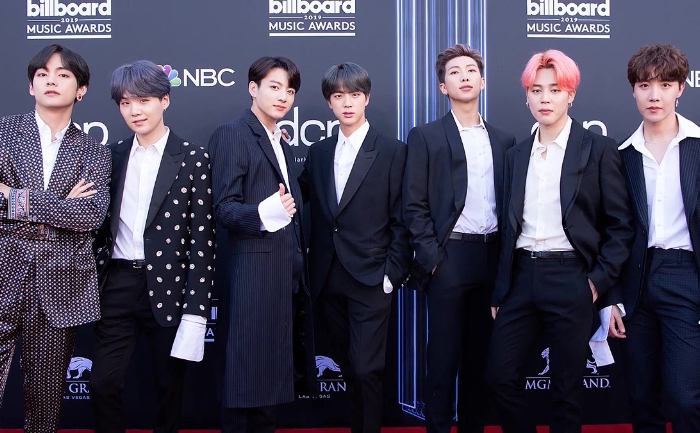 South Korean boyband, BTS is known for ruling the internet trends with their adorable posts. The septet enjoys a great fan following on the short video streaming app-TikTok. ARMY's were shocked to notice that the band's official TikTok handle was hacked and few random posts were done through the account. Now the account has been recovered. ARMY shares their concerns on Twitter.
BTS's fans are quite active on social media and they never fail to bring band-related updates in top trends. Bangtan Boy's fans took to Twitter and highlighted their account getting hacked. Their fans urged BigHit Entertainment to take legal action against the hackers. It is not sure if the entertainment company has taken any legal action, but the account was recovered soon.
BigHit realizing bts tiktok was hacked and trying to change the password from btslovesarmy to 7btslovesarmy#BTS TikTok pic.twitter.com/k69vB8ZfOF

— 방탄소년단 (@kimchaenery) March 10, 2021
Armys on their way to help Bighit to find who hacked BTS TikTok pic.twitter.com/v12qiscxjt

— Jimin❤️RM (@Jimini_RMoni) March 10, 2021
UPDATE: The video was deleted now, i guess Bighit retrieve their account. 👏🏼💜
Just like an hour ago, 875 tiktok acc got hacked. Let's all expect that we'll encounter more these coming days so be ready. But for now don't interact bts tiktok acc. Let bighit handle it!
SPREAD‼️ pic.twitter.com/hJlTfUsQUj

— LOVELY JIMIN🐣💛 (@chim_cooky95) March 10, 2021
BTS's official tiktok acc has been hacked. ARMYs please dont interact ….
the hacker changed the bio and commenting inappropriate stuffs, this is not funny….fuck pic.twitter.com/I4bnJ4qTvG

— Aleezah•|||°°★My Kitty's Birthday★°° (@Alee__Snow) March 10, 2021
For the unversed, BTS members are all set to take over the Grammy's stage for the second time. The band had donated their Life Goes On outfits for the Grammy's Week Auction and they will also perform on the stage.
For more such updates, stay hooked on to The Live Mirror.
Also Read:  BTS Donate Life Goes On Outfits To Grammy's Auction Joining Taylor Swift, Billie Eilish And Others