ARMY's trend TaeTae came back home after Kim Taehyung posts a 'hello'
BTS member Kim Taehyung posts a 'hello' on WeVerse. ARMY's trend 'welcome back home TaeTae' across social media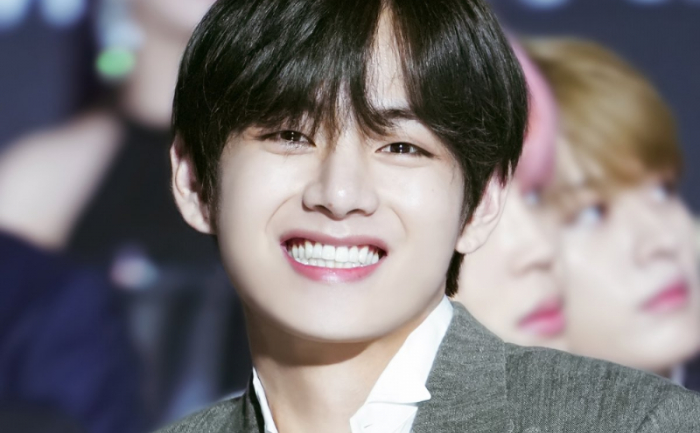 ARMY's are confused on social media platforms today. On Thursday i.e. April 1, J-Hope shared a picture with red colored hair which sees only forehead. This made his fans wonder if it was the April Fool's Day prank. Soon Jin joined and he shared few hilarious comments on Hobi's picture. The latest one to come back on BTS's official WeVerse handle is Kim Taehyung. He just posted a 'hello' message and ARMY's trend 'TaeTae comes back home'.
V who is prepping for the release of his first mixtape has been keeping away from the group's WeVerse handle. He had even stated that he is working hard on his solo songs. All of sudden he came online and posted a 'hello' message on BTS's WeVerse handle. The reason that he gives to the ARMY for being away for a while is that he wanted to make them miss him. This would have surely made ARMY's heart flutter and thus they trend 'welcome back home TaeTae' on Twitter.
Check out some of the posts here:
MY TAETAE 🥺🥺 HE CAME HOME FINALLYYYY pic.twitter.com/VIM56z6p9S

— °ange° (@TAEJ00N1) April 1, 2021
taetae april fool prank is to not visit weverse for how many months for us to miss him even more, well bestfriend it worked so well 😭 taehyung came home! i am in tears :((((((((

— ac ⁷ daddeh (@vminggukx) April 1, 2021
TAETAE WHENEVER HE SAYS HELLO🙋‍♂️ pic.twitter.com/2yVcxkO8uX

— Elysha 💜 KIM TAEHYUNG (@myonlyTAEger) April 1, 2021
[TRENDS] the following are currently trending topics on Twitter as taehyung posted on weverse:

KIM TAEHYUNG
TAETAE
TAEHYUNGIE
TAEHYUNG CAME HOME
HE CAME HOME
we got a V
finally V
i missed him so much
HE'S BACK
THE EMOJI
WEVERSE#BTSV#방탄소년단뷔 (BTS V)#KimTaehyung pic.twitter.com/MWOTZ3Txnl

— Elysha 💜 KIM TAEHYUNG (@myonlyTAEger) April 1, 2021
so taetae didn't post anything to make us miss him 😭 he really did it on purpose and he suceeded 😭 pic.twitter.com/fl6HxdNnBg

— ًsy (@VGGUKIES_) April 1, 2021
For more such updates, stay hooked on to The Live Mirror.
Also Read:  BTS' J-Hope Colored His Hair Red? ARMY's Wonder If Its April Fool's Day Special Post