Arnab Goswami, three others included in NMML society; MJ Akbar remains VC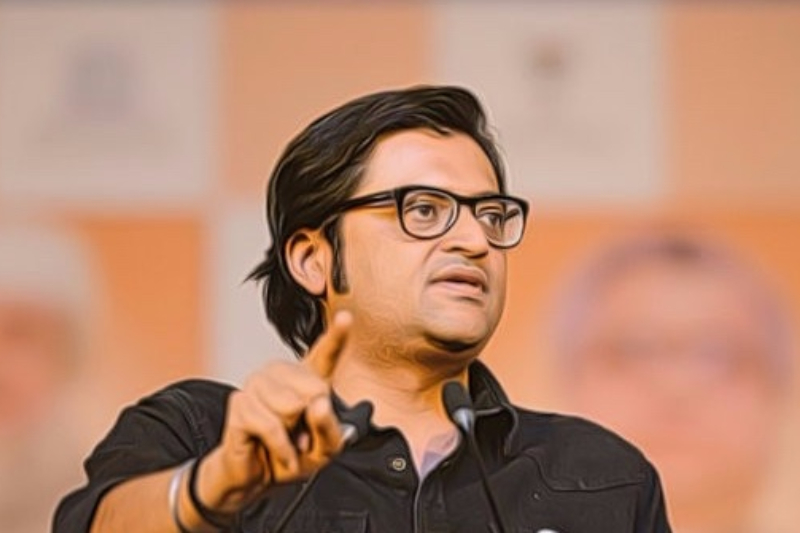 Days after laying the foundation stone for the 'museum for all prime ministers' in the 'Teen Murti Estate' the Centre has removed three members from the Nehru Memorial Museum and Library (NMML) society including, economist Nitin Desai, professor Udayan Mishra and former bureaucrat BP Singh.
All the three members who were removed by the government are said to be critical of the government's approach towards NMML.
Arnab Goswami — Republic TV anchor seems to have been blessed by the government for his obedience. He has been selected as one of the three newly appointed members. Besides Arnab Goswami, former foreign secretary S Jaishanker, and Ram Bahadur Rai, Chairman of the Indira Gandhi National Centre for the Arts were appointed by the Centre. The newly nominated members to serve until 25 April 2020.
This is the order from the culture ministry approving the changes pic.twitter.com/toINiKTQul

— Vasudha Venugopal (@vasudha_ET) November 2, 2018

The Ministry of Culture has issued a statement saying, "Economist Nitin Desai, professor Udayan Mishra and former bureaucrat BP Singh would no longer continue as society members. The notification also said that it had accepted the resignation of Pratap Bhanu Mehta."
BP Singh had earlier opined that he had "basic problems with its title and the concept of the proposed museum for all Prime Ministers. If there is a PMs' Museum, there may be a demand in every state to have CMs' Museums as they are the leaders of the States."
In the year 2016, Mehta had quit citing "political pressure" and protested former bureaucrat Shakti Sinha's candidature as the NMML director.
MJ Akbar — former union minister of state for external affairs — who has been accused of sexual harassment by at least 17 women journalists may have resigned from the cabinet, but still remains the vice-chairman of the Nehru Memorial Museum and Library executive council. Akbar — an editor-turned-politician, is considered an authority on Nehru and has also written a book on him.
Responding to the latest changes in the society, Congress leader — Jairam Ramesh — who is also a member of the society nominated by the Jawaharlal Nehru Memorial Fund said, "The people who have been replaced were men of integrity and scholarship."
Fearing Jawaharlal Nehru's legacy would be obliterated, former prime minister Manmohan Singh had written a letter to PM Narendra Modi urging the Centre to leave the Teen Murti Complex undisturbed.
Also read: NBSA holds Republic TV responsible for misreporting; the channel apologises