Arnab Goswami's Show Fined 20,000 Pounds in the UK
Arnab Goswami's Program Fined 20,000 Pounds by UK Broadcast Regulator For Spreading Hatred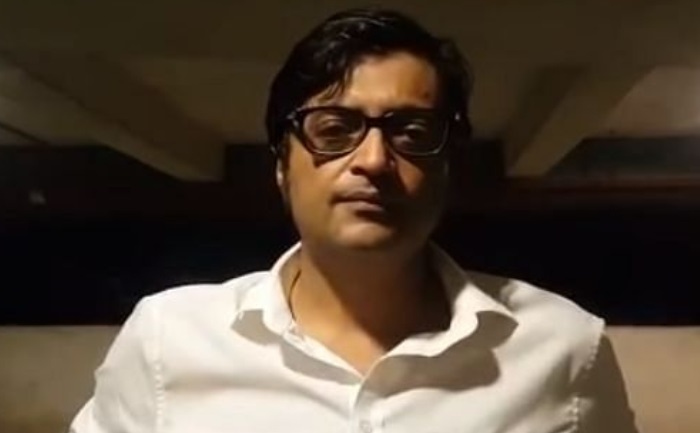 Arnab Goswami's Republic Bharat has been fined 20,000 pounds by the United Kingdom's broadcast regulator. The fine was imposed for promoting hatred and intolerance. The Hindi news channel arm of Republic TV has also been asked to air an apology on the channel.
As reported by Live Law, UK's Office of Communications or OfCom has cited an episode of Republic Poochta Hai Bharat. The show that was aired on September 6, 2019, has violated the conditions in the OfCom broadcasting system. It used "offensive language", "hate speech" and "abusive or derogatory treatment of individuals, groups, religions or communities". These comments were against the people of Pakistan.
The programme that was penalised was on India's Chandrayaan 2 spacecraft mission to the moon. It delved into a comparison between India and Pakistan's space exploration and technology advancement.
According to a report in Times of India, In the programme, Goswami and some of the guests conveyed the view that all Pakistani people are terrorists.
The report added that Gaurav Arya, the channel's consulting editor, said: "their scientists, doctors, their leaders, politicians all are terrorists. Even their sportspeople. This whole nation is terrorist. I do not think anyone has been saved. You are dealing with a terrorist entity."
OfCom added that one of the guests a General Sinha not only made derogatory comments but also threatened an attack to the neighbouring nation.
They also took note of the word Paki used in the conversation. It is a racial slur and not acceptable to the people of the UK.
Also Read:  Bombay High Court Denies Interim Bail To Arnab Goswami