CONFIRMED: 'Arthdal Chronicles' Season 2 To Go On Floor in 2020
The production company of 'Arthdal Chronicles' confirms that season 2 is in the works.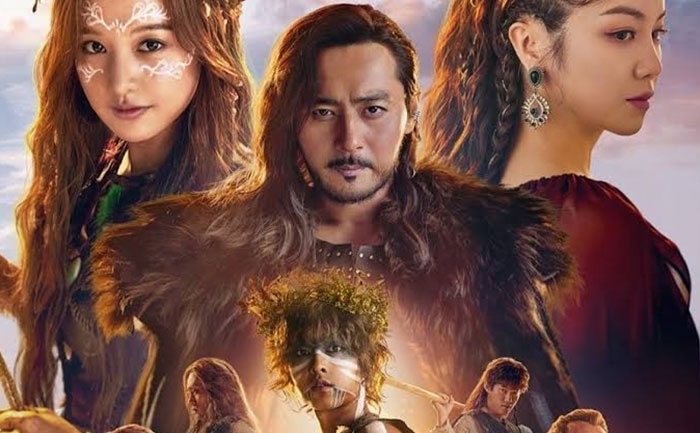 'Arthdal Chronicles' is a fantasy, period drama series set against the backdrop of antique Korea. Essentially rotating around power struggles and fierce love, this tale can be recognized to be a mix of past, tales, and traditions.
The first season of 'Arthdal Chronicles' was released on Netflix on June 1, 2019. Now, the production company has confirmed Arthdal Chronicles season 2 is in the works. It is said that filming of Arthdal Chronicles Season 2 will begin in September or October this year and the main cast will reprise their characters, including actress Kim Ji Won.
It is known that 'Arthdal Chronicles' resembles as 'Game of Thrones' to a great extent and hence, is an excellent watch, particularly for die-hard fiction fans and every episode introduces new twists, ideas, tribes, and customs. The producers have done a great job of creating biblical languages and thus it is said to be the Korean version of Game Of Thrones!
The first season of Arthdal Chronicles' was divided into three parts (six episodes per part) for a total of 18 episodes last year and according to KStarLive, the drama's production cost is more than 40 billion Korean Won (approximately $34 million or P1.8 billion).
However, the audience had mixed reactions during the first season and the show drew unfortunate associations with Game of Thrones. However, there were also some signs that Part 3 had more positive feedback among viewers.
Last year, 'Arthdal Chronicles' aired on tvN and 'Netflix'. The series stars lead actors Song Joong Ki, Jang Dong Gun, lead actresses Kim Ji Won, Kim Ok Bin, and more.
Are you excited for 'Arthdal Chronicles' season 2?