Article 15: Ayushmann Khurrana starrer faces wrath of Brahmins in UP
Article 15 is slated to hit the screens on June 28.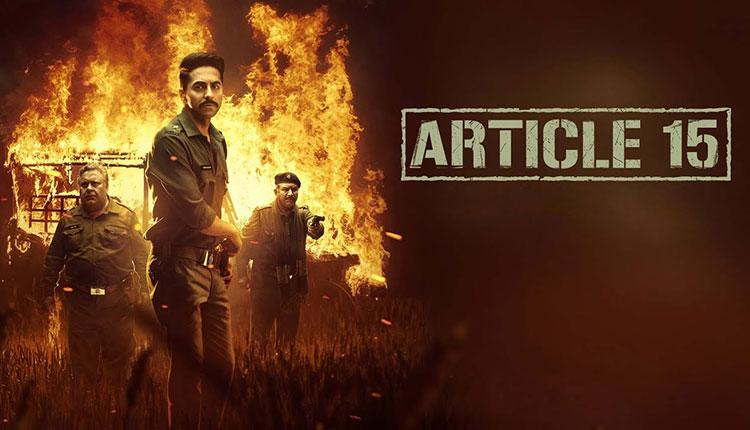 The title Article 15 itself says what the movie is all about. Well, for those who are still not aware let us tell you that the movie is about Article 15 of the Indian Constitution that is about the prohibition of discrimination by the state against any citizen on the basis of religion, race, caste, sex and place of birth. The movie has irked the Brahmin community of Uttar Pradesh. It is reportedly inspired by the Badaun rape and murder case and the community feels that the story has been twisted. In the trailer, it is shown that the rape accused are of upper caste, so they feel that it will defame their community.
The trailer shows two young girls getting raped and hanged as they demanded a hike of Rs 3 in their daily wage. The crime was committed by one 'Mahantji ke ladke'. Mahantji is mentioned as a Brahmin of the highest rank.
As per a report by IANS, Kushal Tiwari who is a member of the Parshuram Sena and also a Brahmin said, "If the film is based on the Badaun incident, where was the need to turn the accused into Brahmins? It is obvious that the intention is to malign the Brahmin community. We have started creating awareness about the issue and we will not allow the film to release here."
"We are launching a campaign on the social media and we have also been trying to contact the film director Anubhav Singh but he has not been taking our calls, he said.
Directed by Anubhav Sinha, the Ayushmann Khurrana starrer is set to hit the screens on June 28.
Also Read: Article 15 Trailer: Ayushmann Khurrana Squashes Caste Based Bickering