Arvind Kejriwal launches 'sapling plantation' programme to counter pollution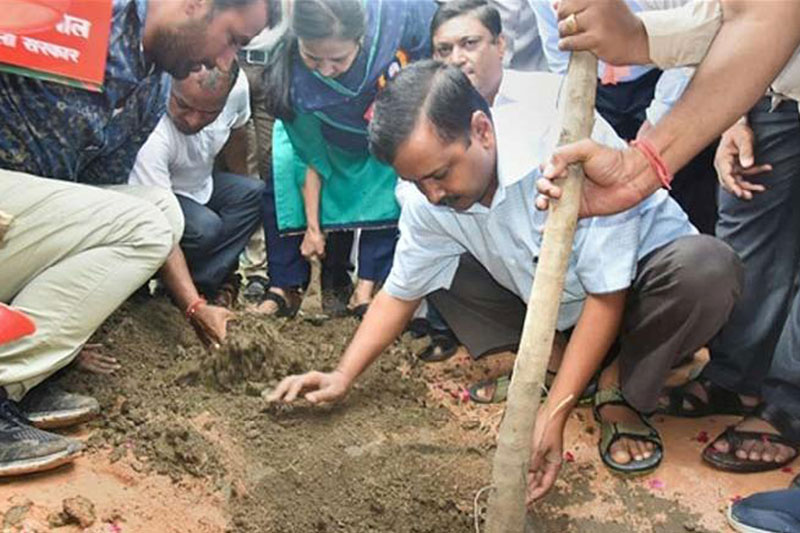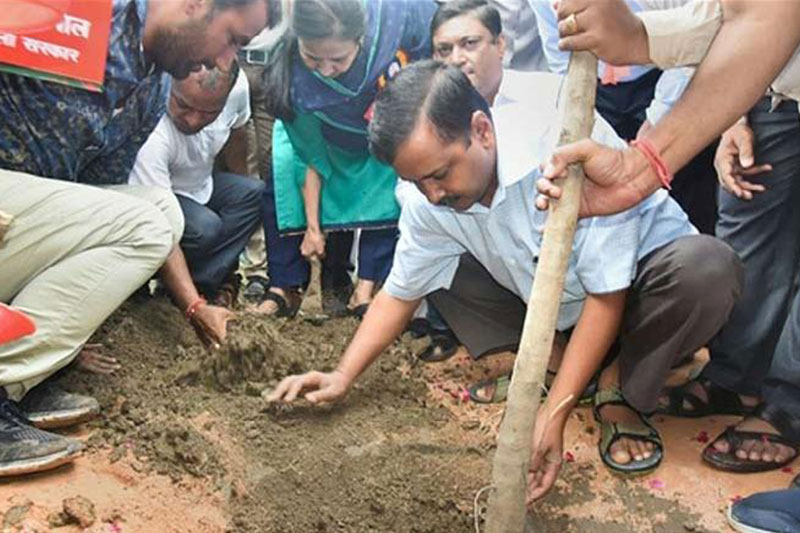 Pollution has been a curse in Delhi and who knows it better than Delhi CM Arvind Kejriwal. To counter the deadly bouts of pollution that hit the Capital every now and then, the chief minister committed himself to a massive tree plantation drive in an around the Capital on Saturday. Kejriwal started the drive by planting a sapling at the Yamuna floodplain in a village called Usmanpur. He was accompanied by thousands of people for the initiative.
According to a report in news agency PTI, the Delhi government is on war footing to plant at least 5 lakh trees and shrubs to maintain the environmental balance in Delhi. If officials are anything to be believed, 600 locations across the city were chosen for the plantation of saplings in which more than one lakh students and residents were part of.
Kejriwal cited studies which show 70 percent of pollution in the capital originate from outside the boundary of the state, but still said he was not trying to give excuse to the menace. "Apart from massive plantation, we also need to reduce pollution," he was quoted as saying by the news agency.
Encouraged by the Chief Minister, a large number of students gathered at the Yamuna flood plains in Usmanpur's Garhi Mandu area to make the initiative a grand success. The CM also advised the students to plant trees near their houses and nurture it regularly.
According to government officials, more than 32000 saplings were planted at the event's venue whereas Delhi's Environment and Forest Secretary AK Singh revealed that the target for them is to plant 32.5 lakh saplings in 2018, among which around 15 lakh have already been done. Imran Hussaain, the Environment Minister of the Union Territory, also planted a sapling at his home. Ministers Rajendra Pal Gautam and Satyendar Jain  along with AAP MLAs and party leader Dilip Pandey also attended the event.
Also read: Delhi: Diesel price hits record high of Rs 70.21 a litre, petrol reaches Rs 78.52 a litre