Asaduddin Owaisi, Prakash Ambedkar join hands to help BJP in 2019: Saamana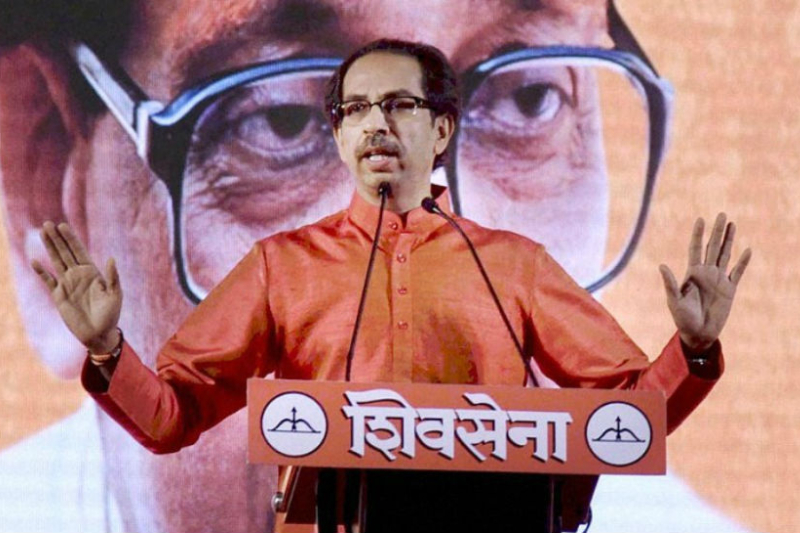 Saamana, a mouthpiece of Shiv Sena accused All India Majlis-e-Ittehadul Muslimeen (A(MIM) President Asaduddin Owaisi and Prakash Ambedkar of helping the BJP in Maharashtra by forming an alliance. The editorial also said, Owaisi used to help BJP from behind the curtains, but now he came out in open.   
Owaisi and Bharipa Bahujan Mahasangh (BBM) supremo Prakash Ambedkar have reportedly joined hands and declared that they are going to contest 2019 Lok Sabha election. Saamana said in its editorial, "Prakash Ambedkar and Asaduddin Owaisi have joined hands and declared that they will show their might in 2019 elections. Earlier both of them used to do the politics of favouring the BJP from backstage, but now they will openly work in 2019 to favour the BJP. Their coming together is not a good message for politics in India."
While announcing an alliance on Saturday, the AIMIM cited the reason was that Dalits, Muslim and OBC's who have been neglected since Independence. They have no proper representation in politics and merely being used a vote-banks.
"It is a shame on all so-called secular parties that there is no representation from the Muslim community in Parliament from Maharashtra. Everybody wants their votes but does not want to give them representation. Similar is the case for Dalits," AIMIM MLA said.
"(BBM chief) Prakash Ambedkar ji will be holding a public rally in Aurangabad on October 2 in which I too will be present. The formal structure of the alliance will be announced later," Owaisi had said on Saturday.
A former MLA on behalf of BBM said Dalit Muslims and OBC's are upset with the mainstream political parties. "There is a growing pressure to form an alternative. Thus, all groups that have been ignored will come together. What shape the alliance will take will be decided by party leaders," he had.
Apart from Shiv Sena, several other parties also hit out at the newly formed alliance. One of the biggest mainstream parties, Congress called it an 'unfortunate' while Nationalist Congress Party called it an 'unimpactful'. Maharashtra Pradesh Congress Committee spokesperson Sachin Sawant said that "It is very unfortunate that Ambedkar ji has to go with a communal party like AIMIM. Which is supported by the BJP and drives its agenda. It is saddening to see Ambedkar ji associate himself with such a party."
NCP spokesperson Nawab Malik called it a failed experiment, which has already been "rejected" in the past. "These experiments were rejected in Nanded last year. People who rejected AIMIM in Nanded, from where it started, want to see the Sena and BJP and BJP defeated," said Malik.
Also read: Asaduddin Owaisi challenges Amit Shah to contest from Hyderabad