Kangana Ranaut announces Manikarnika sequel; author of biography accuses of copyright violation
The author of the book 'Didda - Kashmir Ki Yodha Rani' Ashish Kaul has accused Kangana Ranaut of violating copyright norms.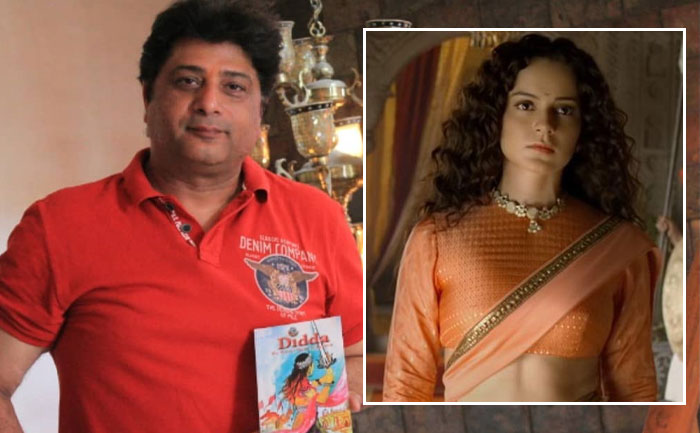 On Thursday, Kangana Ranaut announced the sequel to her 2019 release, 'Manikarnika: The Queen of Jhansi,' which is titled Manikarnika Returns: The Legend Of Didda. However, now, the actress has landed in legal trouble as the author of the book 'Didda – Kashmir Ki Yodha Rani' has accused her of copyright infringement.
Ashish Kaul, the author, in an interview with the Times Of India, accused the 'Tanu Weds Manu' actress of violating copyright norms, he also revealed that he had invited the actress to write a foreword for his book's Hindi version in September 2020, but he never received a response from neither Kangana nor his sister and manager Rangoli Chandel.
The author claimed that she has, 'knowingly or unknowingly, chosen to commit an intellectual fraud.' Ashish also said that he and Kalhan are the only two writers so far only who have written anything on Didda. He says that Kangana has been 'misguided' and that the actress has violated his rights. "She has blatantly violated my sole rights; it is illegal and an absolute violation of the IPR and copyright laws of the same country that she swears by."
Ashish also said that he is shocked that a person as 'aware, knowledgeable, and apparently a nationalist and a voice for causes', has chosen to undervalue her image.
Kangana is yet to react to Ashish Kaul's claims.
ALSO READ: Kangana Ranaut To Star In Manikarnika Returns: The Legend Of Didda