India's super show in athletics a ray of hope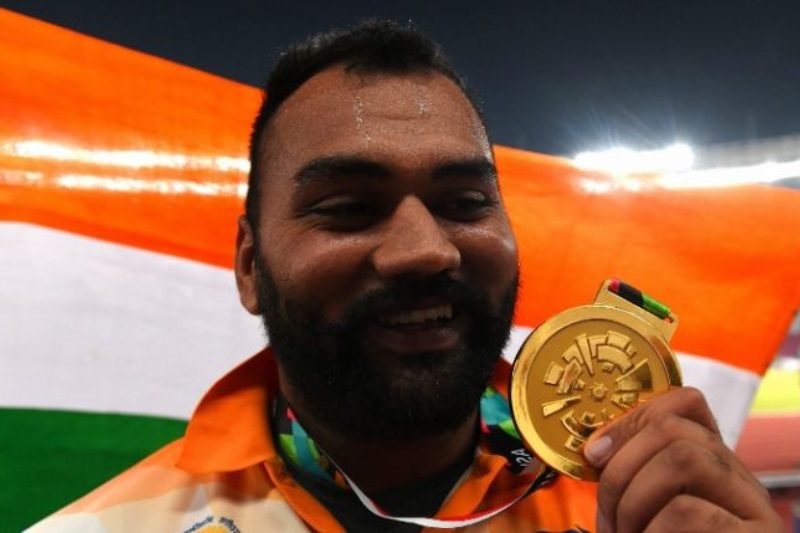 India have done well in badminton, shooting, wrestling and boxing in the recent years at the world's biggest stages i.e Olympics and Asian Games. But this Asian Games 2018 has provided India a lifeline in track and field events too.  India has taken giants leap in athletics, which is a bonus for us.
It all started with one and only Milkha Singh, who was nicknamed The Flying Sikh who caught the world's attention in through fifties and sixties. Almost a couple of decades later, PT Usha did the star turn by winning four-five gold medals all by herself. But India's moments of glory were really short-lived. Then enter Anju Bobby George who made the Indians sit straight with stellar performance in the Paris World Athletics championship in 2003. She won the bronze medal in long jump to put India in the medal list of the mega event. But that was all for India on the track for a long time. Since then it was all flashes in the pan, but no real superstar emerged from the track and field.
Come 2018, India actually made its presence felt in the Asian Games with a flurry of medals, even in athletics. Both men and women athletes outshone each other in Jakarta over the past few days. India has won seven gold medals only on track and field. Neeraj Chopra (men's javelin), Tejinderpal Singh Toor (men's shot put), Manjit Singh (men's 800m), Arpinder Singh (men's triple jump), MR Poovamma, Saritaben Gaikwad, Hima Das, Vismaya (women's 4×400 relay), Swapna Barman (women's heptathlon) and Jinson Johnson (men's 1500m)all have logged the yellow metal to emerge as a force in athletics too.
As far as silver is concerned, India already have 10 of them. Hima Das (Women's 400m), Muhammed Anas (Men's 400m), Dutee Chand (Women's 100m, 200m), Dharun Ayyasamy (Men's 400 metres hurdles), Sudha Singh (Women's 3000 metres steeplechase), Neena Varakil (women's long jump), Jinson Johnson (men's 800m), Mixed 4×400 relay team, Men's 4x400m relay have secured silver for the country.
Now with two more bronze medals by PU Chitra (Women's 1500 m) and Seema Punia (Women's Discus Throw), India's athletics tally has surged to 19 which is a record itself. This is India's best show on the track and field since the inaugural Asian Games that was held in Delhi in 1951. Sixty-seven years ago, India bagged 10 gold, 12 silver and 12 bronze medals to return 34 medals alone from athletics.
Also read: Asian Games 2018: Milkha Singh congratulates field athletes