Is wrestler Sushil Kumar's career over?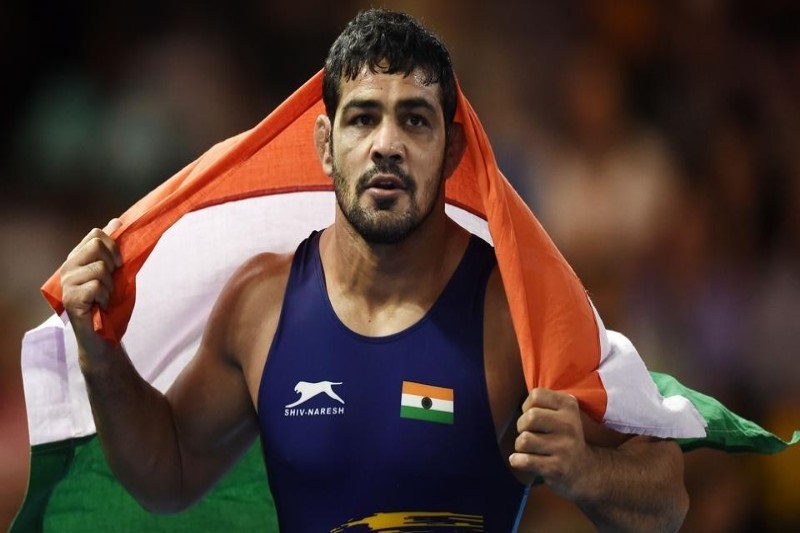 The first qualification-round exit in the ensuing Asian Games for double Olympic medallist Sushil Kumar may make his road ahead even more difficult and could signal the end of his illustrious career. As of now, it is unlikely that one of the greatest sportsmen in India will be picked to represent India for the World Championships to be held in Budapest, Hungary, in October. For that he has to prove himself in the trials ahead of the world meet.
"Sushil Kumar is unlikely to be given an exemption from the trials like it happened before the Asian Games. Senior coaches and officials believe he is a pale shadow of his earlier self and no longer fit for international meets," a source in the Wrestling Federation of India (WFI) was quoted as saying by The Telegraph.
Being the senior-most pro, Sushil had been given exemptions from trials for the Asian Games but his early exit seems to have made the federation think in doing so in the future.
Though the WFI is tight-lipped on the issue, it is in the offing that the legendary wrestler will not be part of any Indian squad unless he qualifies through the trials. It's not known whether the former 66kg world champion will take this in stride and work harder to prove himself once again.
"Once the WFI president (Brig Bhutan Singh) is back from Jakarta, the dates for the trials would be set. Anyone who wants to be in the team would have to participate in it," the unnamed official was quoted as saying the Kolkata-based English daily. If that be so, then Sushil will have to slug it out against grapplers like Praveen Rena and Intender Kumar in the 74kgs to make it to the Indian squad.
However, WFI isn't expected to lend a helping hand to veteran wrestler following their strained relationship since 2016. It may be recalled that Sushil even knocked door of Delhi High Court raising questions about the selection of fellow wrestler Narsingh Yadav ahead of him for the Rio Olympics. WFI then hit back at him, without naming him, when Narsingh failed a dope test.