Asian Games 2018: Not qualifying for Olympics big disappointment – Sjoerd Marijne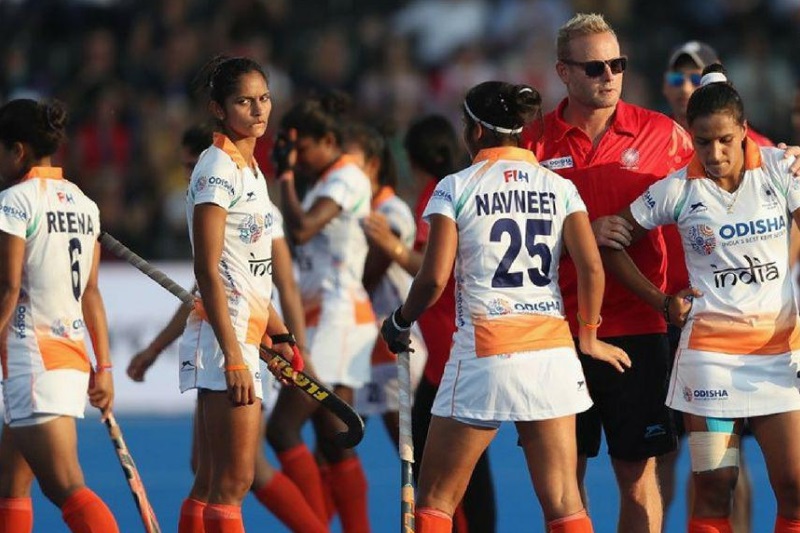 Indian women's hockey team coach Sjoerd Marijne was happy with the silver medal but lamented India's failure to secure a direct qualification for the 2020 Tokyo Olympics following the 1-2 defeat against Japan in the final of 2018 Asian Games on Friday.
"Of course it is the biggest disappointment. Now we might have to play another six matches to do that. Today it is a gold lost but the way team played throughout the tournament, it will be a silver won tomorrow," Marijne was quoted as saying by the Press Trust of India after the match.
He was however full of praise of his wards who scripted history by reaching their first Asian final in the last 20 years. They came close to achieving it four years ago at Incheon, but settled for a bronze following a semi-final defeat. This time though they beat three-time champion China 1-0 in the last four stage, to reach the final.
Also Read: Asian Games 2018: India women settle for silver after losing 2-1 against Japan in hockey final
"I feel a draw would have been a fair score of this match. Japan played well. They converted all their penalty corners (2 in total) and we didn't. They were better in the first quarter. We fought back well in the second half and we were really good in the third quarter. The fourth quarter was even.
"Overall, the girls can be proud of their performance. They had not reached the final for 20 years. They can afford a few smiles even though they lost. We always believed that we can win and today the better team won," said the former Dutch hockey international.
But the match was India's to win after they had equalised in the 25th minute, following Japan's opening goal as early as the 11th minute. But despite making several inroads and creating plenty of chances, India failed to find the net. And Japan scored once again from their second penalty corner.