Stop using Atalji's name, Vajpayee's niece tells Modi and Amit Shah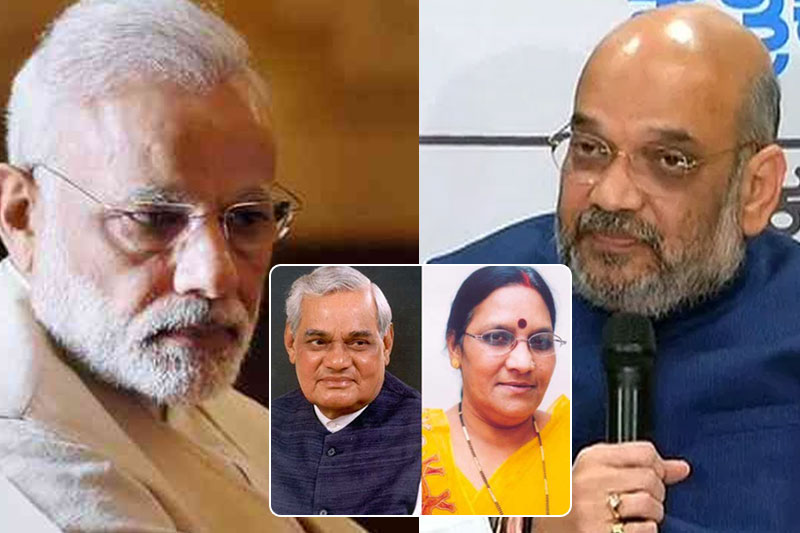 After the demise of former prime minister Atal Bihari Vajpayee, his niece and Congress leader Karuna Shukla issued a video message through a news portal and accused the Bhartiya Janata Party (BJP) of using the name of Atal Bihari Vajpayee in order to obtain votes. The niece of late Prime Minister Atal Bihari Vajpayee expressed her displeasure and distress over renaming of new Raipur as Atal Nagar. She asserted that his name should not be used to get political mileage.
Shukla condemned BJP over the issue by saying, "After the death of Atal Bihari Vajpayee, the Cabinet and Chhattisgarh Chief Minister Raman Singh named many projects in the name of Atal Bihari Vajpayee. I am very upset about this matter. He never named Atal in his speeches, gave no importance to him but today they are playing politics over the urn of his ashes. His achievement were not mentioned in the last nine years in which elections were held and neither was his name taken," she said.
She also called out Narendra Modi and Amit Shah over the issue. She said, "The five kilometres walk of Prime Minister Narendra Modi in the funeral procession of Atalji was only to woo the voters in upcoming elections in four states."
"With Assembly elections around the corner in four States, BJP is trying to encash the sympathy on his name. The public understands this move of the BJP and will see through it."
She said, "Instead of walking with the Cabinet for five kilometres, if Modiji walks two steps following the ideals and teachings of Atalji, the country would definitely benefit."
Shukla went on to accuse Prime Minister Narendra Modi of insulting BJP's senior leader LK Advani and said that he can truly offer his gratitude and condolences by respecting leaders like LK Advani.
At an event in Delhi, PM Modi and Amit Shah handed over the urns with Vajpayee's ashes wrapped in red cloth to state party chiefs. The party has directed all its ministers and lawmakers to participate in the Kalash Yatra events in their states.
Chhattisgarh CM Raman Singh and Bihar Deputy Chief Minister Sushil Kumar Modi take part in 'Asthi Kalash Yatra' of former prime minister #AtalBihariVajpayee, in Raipur and Patna, respectively. pic.twitter.com/xnr0uPfx3X

— ANI (@ANI) August 22, 2018
Karuna Shukla, previously was a part of BJP but is currently in the Congress. She is the Vice President of the Chhattisgarh Congress and has been a BJP MP from Janjgir in Chhattisgarh.
Also Read: Farewell: Atal Bihari Vajpayee laid to rest with full military honours