Australia vs India: Pat Cummins, Jasprit Bumrah star as 15 wickets fall on Day 3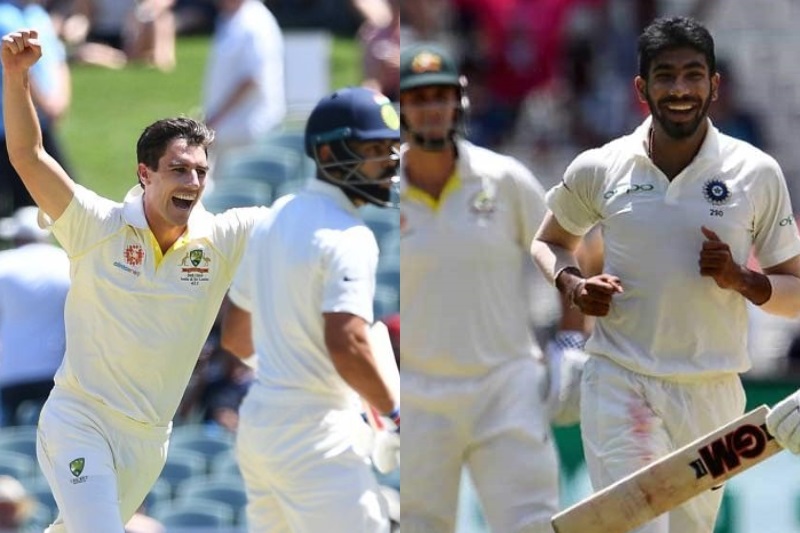 India ended the third day's reeling at 54/5 following a display from fiery pace bowling from Australia in Melbourne on Friday.
But Virat Kohli and co would have a reason to relax as they already have a lead of 346 runs and yet have five more wickets to build on that when they come out to bat on the fourth day. Debutant Mayank Agarwal (28*) and Rishabh Pant (6*) were batting at the crease.
India turned up the heat on the third day with the ball as they rattled the Aussie batting, reducing 92/5 at one stage. The wrecker-in-chief was Jasprit Bumrah, whose inswinging yorkers and variations with the short delivery proved to be too hot to handle for the hosts. The right-arm pacer scalped six wickets to help India bowl out Australia for just 151 runs, thereby helping India attain a 292-run lead.
Ravindra Jadeja was the next best bowler with two wickets, playing his first match of the series. Pacers Ishant Sharma and Mohammad Shami also snared one each.
Having attained a huge lead, the Indian batters came out with a lot of confidence but were taken aback by a fiery Cummins, who tore apart the batting, reducing them to 44/5 at the end of 23 overs. He delivered body blows in the form of the dismissals of Hanuma Vihari (13), Cheteshwar Pujara (0), skipper Virat Kohli (0) and Ajinkya Rahane (1). He was aided by Josh Hazlewood who got rid of Rohit Sharma (5) with a rising delivery.
Also read: Australia vs India: Mitch Marsh doesn't deserve to be booed – Travis Head