Australia vs India: Rishabh Pant gives Tim Paine a taste of his own medicine; calls him 'temporary captain'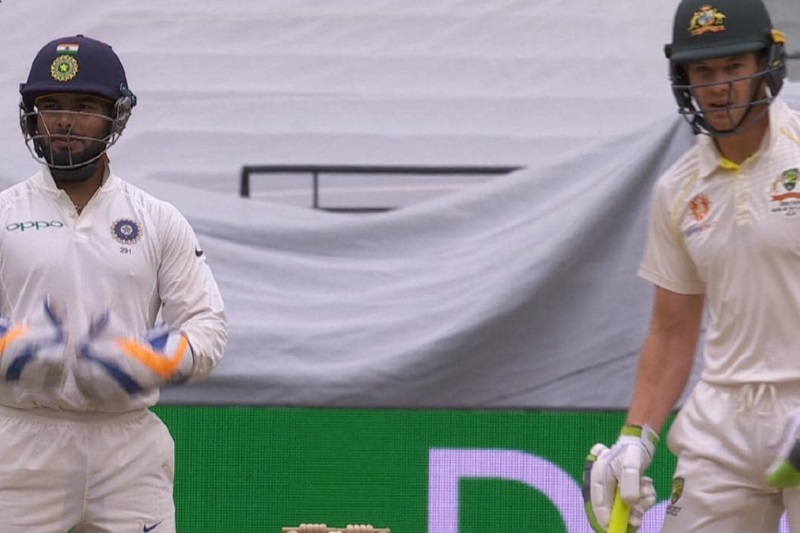 Just a day after Australian skipper Tim Paine took an MS Dhoni jibe at Rishabh Pant, the young Indian wicket-keeper returned the favour on the fourth day of the third Test at the Melbourne Cricket Ground.
Paine, who had asked Pant if he can "babysit", got a bit of his own taste when the southpaw called him a "temporary captain."
Set a massive target of 399 runs to win the Test, Australia were reeling under pressure with already five wickets down when Paine came to bat and Pant made sure to get into his nerves just like he (Paine) had done when the former had come to bat with India in a similar situation.
It was Rishabh Pant's turn for some fun on the stump mic today… #AUSvIND pic.twitter.com/RS8I6kI55f

— cricket.com.au (@cricketcomau) December 29, 2018

"We have got a special guest today, come on boys. Special appearance today boy, come on," Pant was heard as saying by the stump microphone.
"No responsibility there from the captain. Running away, always running away. Too difficult, too difficult," he added before sledging Paine as a "temporary captain."
"Have you heard of the word, a 'temporary captain' ever? I am seeing it. You don't need anything to get him out. He loves to talk, that's the only thing he can do. Only talking, talking."
Pant's sledge to the Australian wicketkeeper was a reply to what the Australian skipper had told him during the Indian innings. When Pant was batting on Day 3, Paine had teased him by mentioning that MS Dhoni has come back in the limited-overs squad and hence if Pant would want to play the IPL.
He had also sarcastically asked the youngster if he can "babysit?"
Australia ended Day 4 at 258/8 with another 141 runs still to score to achieve the improbable victory while India needs 2 more wickets to register a historic win.