Here is a hilarious 'Avengers Endgame' Blooper Reel; watch video
Watch how the Avengers goofed around in a new Endgame blooper reel shared by Marvel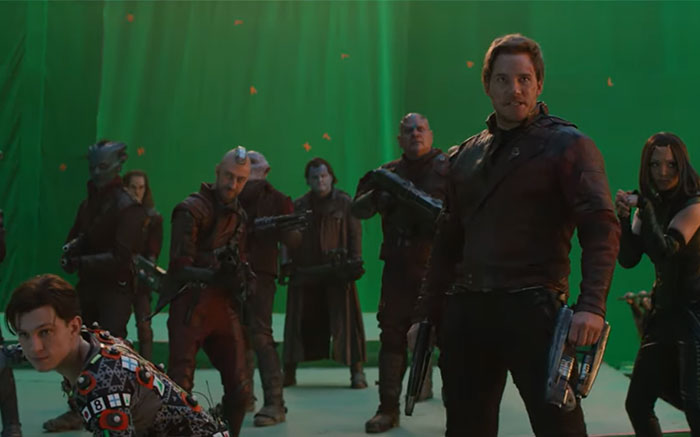 MCU's most loved film 'Avengers: Endgame' gave superhero movie fans an epic action-packed finale. The highest-grossing movie was all about the final battle between cosmic villain Thanos (Josh Brolin) and the combined might of all superheroes. The movie also gave fans many tearful moments as they bid farewell to the Iron Man and Captain America. Now we bring a hilarious BTS video that will leave you in splits.
A blooper reel featuring hilarious moments from the making of "Avengers: Endgame" showcases the not-so-super heroes stumbling over sets and lines, and even complaining about their costumes.
Watch the video here:
The clip shows a few of the funniest behind-the-scenes moments during the making of the film. From Scarlet Witch taking a bit of a tumble, while Captain Marvel is left hanging on a zip wire in front of a green screen asking if she looks cool. We also get to see Ant-Man flubbing his lines, Iron Man breaking things and struggling to close a car boot, while Captain America marvels at ever having made a whole film with his Captain America helmet on. Thor is seen giving Rocket Raccoon a big hug while kitted out in his fat suit. These and many other hilarious incidents that will leave you amused.
Avengers Endgame is directed by Anthony and Joe Russo and featured Robert Downey Jr. as Tony Stark, Chris Hemsworth as Thor, Mark Ruffalo as the Hulk, Chris Evans as Captain America, Scarlett Johansson as the Black Widow, Benedict Cumberbatch as Doctor Strange, Don Cheadle as War Machine, Karen Gillan as Nebula, Josh Brolin as Thanos, Gwyneth Paltrow as Pepper Potts, Letitia Wright as Shuri, Samuel L Jackson as Nick Fury, Jeremy Renner as Hawkeye, Paul Rudd as Ant-Man, Jon Favreau as Happy Hogan, Brie Larson as Captain Marvel and Tessa Thompson as Valkyrie.'
Also Read: Avengers Endgame Deleted Scene Reveals Tony Stark's Death Tribute..