'Avengers: Endgame' 5 Minutes Of Key Scenes Gets Leaked On Twitter & Reddit
Avengers fans urged to stay away from social media after spoiler-heavy Endgame footage leaks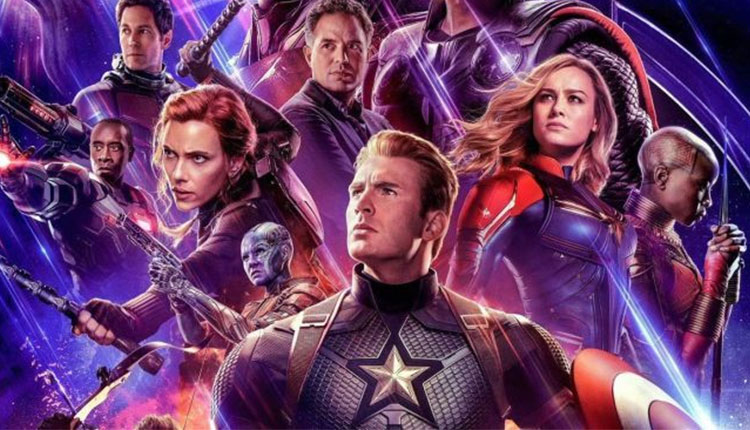 Days before Avengers Endgame's official release date, a Reddit user seems to have leaked some footage on social media. If reports are anything to go by the five-minute footage of upcoming Avengers sequel has been leaked online. There are several users on social media also claimed to watched some portion of Avengers Endgame or entire film but none of the two people shared the same leak making it difficult to believe that the film got leaked.
It is to be noted that Marvel fans are constantly being warned to avoid any illegal, torrent sites or social media to avoid watching leaked footages of Avengers Endgame, which are reportedly circulating on the internet. According to CNBC, Walt Disney has kept the film shrouded in so much secrecy that even journalists and critics weren't permitted to see the film ahead of its premiere. Hellboy 2019 Full Movie Leaked Online To Download By Tamilrockers
Those who have watched the leaked video of Avengers Endgame have described it heavy spoilers. There are several video clips, screenshots, GIFs and details have been doing the rounds on Twitter and Reddit. It is likely that those who leaked the Avenger's footage had clearance to view the footage.
The leakers should know that their attempt of uploading leaked pictures, videos on the internet would not deter fans from visiting theatres to watch it on its opening day. It is a deflating moment for Disney after it has worked so hard to prevent any information about the film getting out early.
Notably, "Endgame," the 22nd film in the Marvel Cinematic Universe, and expected to finally give some resolution to the events of "Infinity War," in which half the heroes disappeared into dust. It could also serve as the last film for several of Marvel's most iconic characters. The film is expected to make or break several records on the box office window.
According to reports, in its first week of presale tickets, "Endgame" sold nearly twice as many tickets on Atom Tickets as "Aquaman," "Star Wars: The Last Jedi," "Avengers: Infinity War," and "Captain Marvel" combined.
Also Read: Avengers Endgame Special Look