Avneet Kaur and Neha Kakkar share videos trying out New Instagram feature 'Reel'
Tik Tok star Avneet Kaur and popular Bollywood singer Neha Kakkar explore the new 'reels' feature on Instagram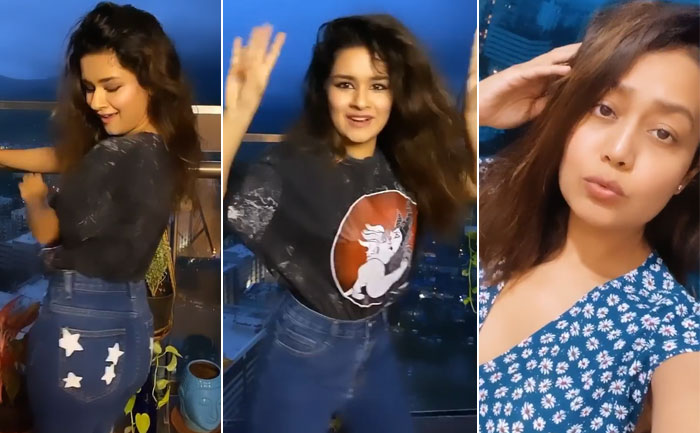 Instagram has launched a new feature called 'Reels' in which one can create, edit, and share fun videos just like TikTok-the videos need to be less than 15 seconds. The new feature has come just after a week the government banned all China apps which also includes Tik Tok.
Amid this, many celebrities like Katrina Kaif, Varun Dhawan, Hina Khan, Karishma Tanna have explored the new feature. Now, the latest to join is Tik Tok star and television actress Avneet Kaur as well as popular Bollywood singer Neha Kakkar.
Take a look at Avneet Kaur and Neha Kakkar's videos:
"Hey everyone ❤️ show some love this is my first reel!👅❤️ #avneetians #newbeginnings #reels #liggi," she captioned.
Neha Kakkar shared a video of herself grooving to her song 'La La La' and wrote, "My #FirstReel for You My #Instagram Family 🥰🤗 Enjoy this New Feature and Feel free to have fun on Your Favourite #NehaKakkarSong ♥️ I love Each one of You 😍 #NehaKakkar #NehuDiaries .
#FeelItReelIt #FeelKaroReelKaro 🥳"
Vishal Shah, VP of Product, Facebook said, "We also realised that stories are not the only place where they wanted to share these videos as they wanted them to stick on for longer and be distributed beyond their followers." Reels is quite similar to TikTok and it allows users to create 15 seconds video with popular songs, trends, or challenges.
However, Instagram Reels is currently a test in India, which means that it will be rolled out to users in India in a phased manner, and not everyone will get the Reels add-on immediately on their Instagram app. After Brazil, Germany and France, India is the recent country to try this feature.
Have you tried the 'Reel' yet? Comment down below your views on the new feature.
ALSO READ: Gangster Vikas Dubey Arrested At Madhya Pradesh Temple