A new 'Ram' surfaces in Yogi's UP; cares little about court orders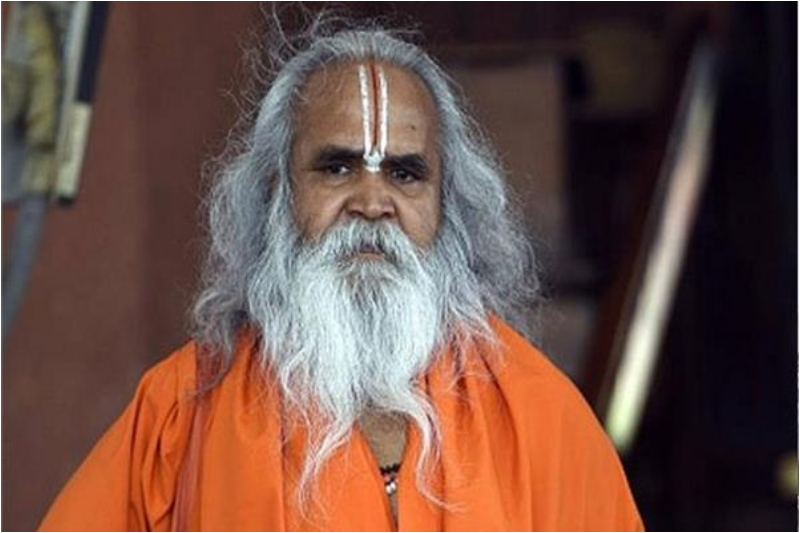 Seems like the battlelines for the 2019 elections have been drawn. Controversial religious and Ayodhya leader Ram Vilas Vedanti of Ram Janmabhoomi Nyas, a body of priests and seers spearheading the Ram Mandir re-construction movement in Ayodhya has called for the construction for the Ram Mandir with or without the ruling of the Supreme Court. In presence of Uttar Pradesh Chief Minister Yogi Adityanath, Ram Vilas Vedanti called for the construction of the Ram Mandir on the disputed land of Ayodhya.
Many Hindus believe that Ayodhya is the birthplace of Lord Ram and where the 16th century Babri mosque stood until it was razed by Hindu activists on December 6, 1992.
Says Vedanti, "Ram mandir jo hai hamare desh ke pratyek Hindu ka vishay hai. Jahan Ram lalla virajmaan hain wahan mandir banega aur mandir banne ke liye kisi court ki prateeksha nahin karenge. Agar court ka aadesh aa jaata hai to theek hai nahin aata tab bhi mandir banega. Yeh nischit hai ki 2019 se pehle mandir banega (Ram temple is an issue for every Hindu in our country. A temple will be built where Ram resides and we won't wait for any court. If the court allows it, then fine but even if it doesn't, a temple shall still be built. It is certain that the temple will be built before 2019)," the priest-politician said at a function to mark the birthday of Mahant Nritya Gopal Das, the head of the Ram Janmabhoomi Nyas.
The "Nyas" is connected to the Vishwa Hindu Parishad or VHP, an outfit affiliated to the BJP's ideological mentor Rashtriya Swayamsevak Sangh (RSS). It is one of the main litigants in the decades-old temple-mosque dispute in court.
Chief Minister Yogi Adityanath, another saffron-robed priest-politician who has made multiple visits to Ayodhya in his year in office, offered an assurance.
"When Lord Ram showers his blessings on Ayodhya, the Ram mandir will definitely be built and there should be no doubt about it. At least there shouldn't be any doubt among saints," Yogi Adityanath said. Previously Vedanti had refused the Sri Sri Ravi Shankar's initiative to resolve the Ayodhya issue on Monday roadblock block with former BJP MP Ram Vilas Vedanti rejecting the move and the All India Muslim Personal Law Board and the Babri Action Committee opposing an out of the court settlement.