Baba Wars! Old tweet of Sri Sri Ravishankar supporting homosexuality resurfaces, Ramdev defiant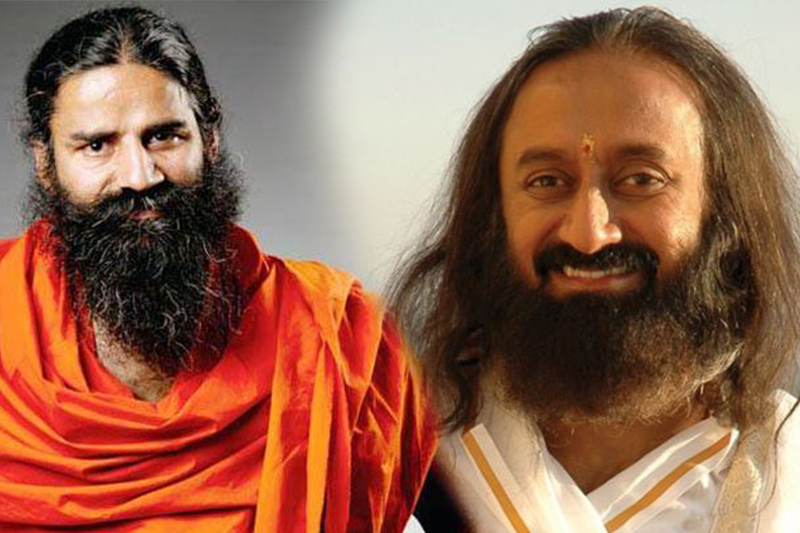 An old tweet of Spiritual Guru and 'Art Of Living' founder Sri Sri Ravishankar promoting homosexuality has resurfaced and gone viral on Twitter. The country is currently heated with debates on scrapping section 377 from Indian Penal Code, which criminalises homosexuality and any unnatural sexual acts between two individuals. While fundamentalists across all religions are joining hands to support the Section 377, as they find it against their religious practices and holy scriptures. Sri Sri Ravishankar who had received flak over his labelling homosexuality as a tendency has found himself soup over his old tweets. This is what he had written.

In the tweet as we can see, Ravishankar supports homosexuality as it has its roots in Hinduism. He claims that Lord Ayyappa was born of Hari-Hara (Vishnu and Shiva) 's union. Now this has left followers of the self-proclaimed Guru flummoxed as they don't know which version to follow. Unlike Baba Ramdev, Sri Sri is not offering to 'cure' people from homosexuality by eating his powders and chavanprash. He is also not advising them to do yoga to get rid of 'homosexuality', but it seems like Sri Sri is a bit confused himself over the topic of homosexuality. While, Sri Sri has a pacifist approach to homosexuality, Ramdev has a more radical approach towards it. Another Swamy, Subramanian has a whole new outlook towards it. He calls homosexuality a disease, a mental disorder and a genetic defect. Subramanian Swamy, who is a Harvard professor, suffers from the foot-it-the-mouth disease which makes him say outrageous things compulsively.  As of now what we can diagnose Ravishankar is with the incurable disease of 'hypocrisy' which ails the septuagenarian Guru. Even though the RSS (Rashtriya Swayamsevak Sangh), the Hindutva warriors have changed their stance on homosexuality, the various Gurus, Babas and Swamis are yet to make their minds whether they support it or not.
Also Read: Sadhguru Jaggi Vasudev joins Baba Ramdev in support of sterlite