Badal's always sabotaged Sikh interests, says Capt Amarinder Singh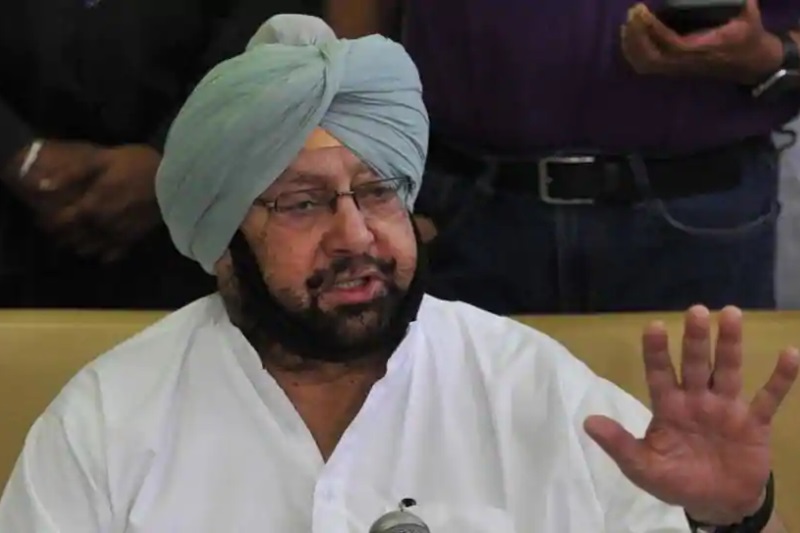 Punjab Chief Minister Captain Amarinder Singh lashed out at Prakash Singh Badal over his atrocious accusations, saying it was not him but the Akali veteran who was trying to sabotage the interests of the Sikh community, and Punjab, with his injudicious statement.
It is to be noted that the Chief Minister was reacting to Badal's allegation that Capt Amarinder Singh was trying to sabotage the Kartarpur Corridor.
"Badal's statement was in line with his approach of exploiting religious issues to further his political interests," said Captain Amarinder, adding that the former chief minister was once again trying to mislead the people of Punjab with his baseless allegations.
"It was the Congress leadership, from Indira Gandhi to Dr Manmohan Singh, that had always striven for the opening of the Kartarpur Corridor and he himself had been raising the issue with Pakistan as well as the central government on various occasions," Amarinder Singh pointed out.
"As a Sikh, I myself had always aspired for the opening of the historic corridor with the Kartarpur Sahib Gurdwara, with which his own family had historic ties," said Captain Amarinder, adding that it was idiotic, in the circumstances, to suggest that he could try to block the Corridor and sabotage the fulfilment of the aspirations of the Sikh community.
"By choosing to close his eyes to the harsh and sad reality of the Pak threat, Badal Senior had once again shown he was least concerned about the welfare of the people of Punjab and was only bothered about the political gains he could make from the opening of the Corridor, which his party had been trying to take undue credit for," said Captain Amarinder.
"While it was a dream for him to visit the Kartarpur Sahib Gurdwara, he could not turn a blind eye to the terror being perpetrated in his land by the ISI-backed forces, nor could he ignore the killings of innocent soldiers by the Pakistani army," said the Chief Minister, adding that Badal, as a veteran leader and former chief minister of Punjab, should be able to appreciate the many perils and dangers posed by Pakistan to the border state of Punjab and the Indian State.
The Chief Minister also hoped and expected that the Pakistan PM and the Pak Army will deliver on their promise of opening up the Kartarpur corridor before the sacred occasion of 550th Year Celebrations of the birthday of Guru Nanak Dev ji in November 2019.
On his part, Capt Amarinder Singh assured the Sikh community that the Punjab government would be ready with world-class Infrastructure and facilities for the lakhs of Sikh pilgrims on the Indian side in Dera Baba Nanak very soon. "His government was totally committed and ready with the required plans and designs to complete the required Infrastructure, along with the central government, at the earliest," the CM concluded.
Also Read: Punjab: As many as 17,337 cases were settled in National Lok Adalats within one day