Bajrang Punia seeded third at World Wrestling Championship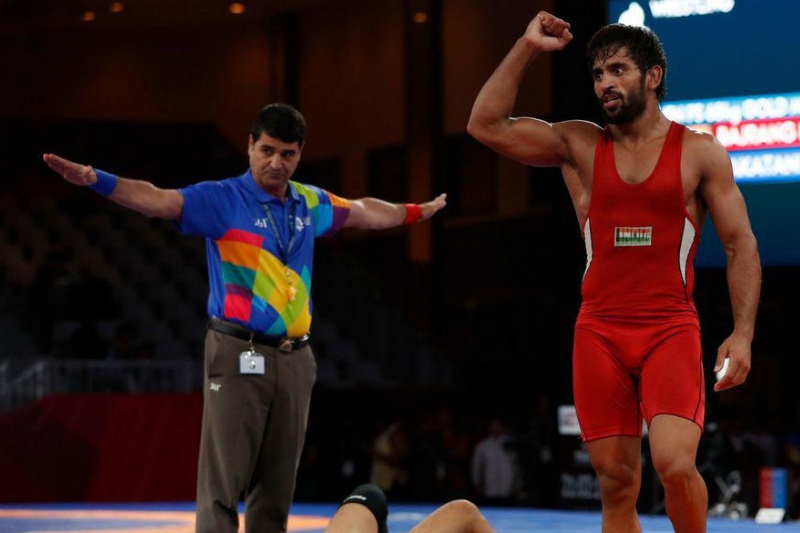 Asian Games gold medallist Bajrang Punia has been seeded third in the men's 65kg freestyle category for the upcoming World Wrestling Championship. Punia, who also won a gold at the 2018 Gold Coast Commonwealth Games is the only Indian wrestler from a 30-member contingent to be seeded at the third position in his category.
The World Wrestling Championship will be held in Budapest, Hungary, from October 20-28.
"I had come here early to get acclimatized to conditions and am fully focused. I hope I can live up to everybody's expectations and return home with a gold medal," Bajrang was quoted as saying by PTI from his training base in Hungary.
Also Read: Asian Para Games: Sharad Kumar shatters continental records to win gold in high jump
As per reports Bajrang had already reached Hungary two weeks before and is training at the Mátraháza Olympic Training Center. The other members of the wrestling contingent reached on Wednesday, reported the news agency.
Meanwhile, Turkey's Selahattin Kilicsallayan is the top seed followed by Russian Ilias Bekbulatov at the second position and Haji Aliyev from Azerbaijan on the fourth.
Bajrang's only participation at the World Championship earlier came in 2013 where he claimed the bronze medal. The 24-year-old Haryanvi is also a former Asian champion.
The ranking and point based seeding system will, however. be used for the first time at the Championship. Earlier, the seedings were decided by draw of lots.
But the United World Wrestling has introduced the ranking-points system for the first time. Third seed Bajrang has 45 points, while top seed Kilicsallayan has 50 points in the latest ranking list released by the wrestling body. The points and the rankings have been drawn with reference to the results in the Tbilisi Grand Prix in Georgia and Yasar Dogu International in Istanbul.
Image Source: Reuters