Bang Bang Con: BTS's Online Concert Weekend Was A Huge Hit!
BTS's Online Concert Event Bang Bang Con A Massive Success, Draws Over 50 Million Views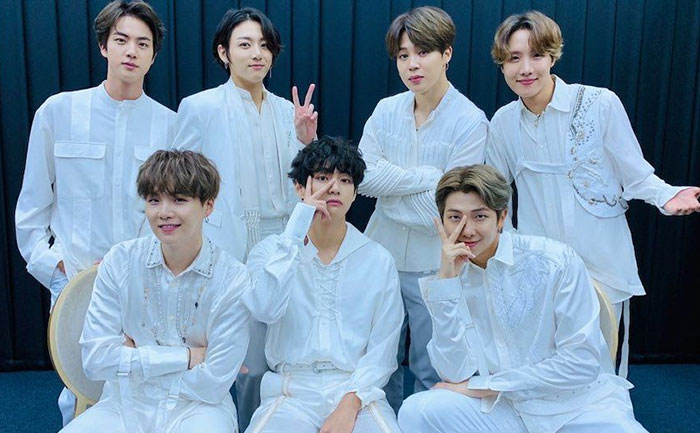 K-pop band BTS had to cancel or postpone concerts on their 'Map of the Soul' world tour due to the COVID-19 pandemic. But the band has decided to treat their fans with a unique online concert that went on for two days. Fans across the globe enjoyed the group's previous concerts on Bang Bang Con online concert in their home itself.
The best part about Bang Bang Con is that it was free for all to enjoy. The group and BigHit Entertainment, their management and record label, offered up the high-quality content without asking for money.
The Bang Bang Con Started at noon KST each day on April 18 and 19. It streamed several BTS concerts, fan meetings, and more on their YouTube Channel. The event lasted about 24 hours and it had a whopping 2.24 million people watching simultaneously at one point.
According to The Independent, at least 50 million BTS fans tuned in to what the group called Bang Bang Con this past weekend. The event, which took place at specific times on both Saturday and Sunday, was something of a gift from the K-pop outfit to their ARMYs.
Fans even enjoyed the show while connecting their BTS light sticks (known as "ARMY bombs") to Big Hit Entertainment's community platform WeVerse. The fun part was that the light sticks changed colors based on what was going on in the concert being shown at the time.
Hashtags including #BangBangCon and a Korean version of the hashtag (#방방곡곡방방콘) trended on Twitter and WeVerse. Over two days they amassed a whopping 6.46 million uses.
Also Read: BTS is planning something big for June 2020, and ARMY can't wait