Bangladesh: TV Journalist, 32, hacked to death, family suspects ex-husband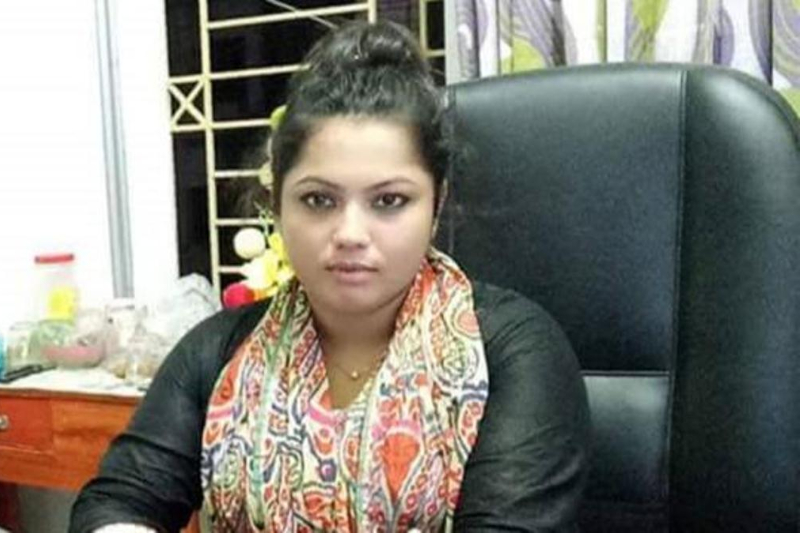 Bangladeshi Journalist Subarna Nodi 32 was attacked at her residence on Wednesday.
According to reports, a woman journalist for a television channel in Bangladesh has been hacked to death with a sharp-edged weapon by some unidentified assailants at her home.
Subarna Nodi, was a correspondent of private news channel Ananda TV and also worked for the Daily Jagroto Bangla newspaper, bdnews24.com reported.
Subarna lived in Radhanagar area of Pabna district. Suborna, who is survived by a nine-year-old daughter, was awaiting divorce from her husband, the report said.
The assailants, said to be around 10 to 12, came riding motorcycles and rang the doorbell of her house at around 10:45 PM yesterday, the report added.
When she answered the door, they indiscriminately hacked her and fled the spot, Pabna Additional Superintendent of Police Ibne Mizan said.
The assailants used a sharp weapon to attack her, police said.
Police have launched several teams to nab the culprits, Additional SP Gautam Kumar Biswas said.
Nodi's family suspect her former husband Rajib Hossain and father-in-law Abul Hossain is behind the killing.
"On the way to the hospital, my daughter told me the names of her assailants. She said Rajib, his associate Milon and several others attacked her," Morjina Begum said.
In a related development, the caretaker of Nodi's house, Imran Hossain, and several of his friends have reportedly been detained by police, said Imran's younger brother, Mehedi.
"My brother was not here at the time of the incident. He did not return home after learning about the attack. Police detained him when he returned around 2:30 am," he said. "Some of his friends have also been detained."
According to Dhakatribune, Rajib's father, Abul, owns Shimla Diagnostic and Hospital. An employee of the hospital said police had detained Abul on Tuesday night.
Pabna's Additional Superintendent of Police Gautam Kumar Biswas said they have not detained anyone.
"No case has been filed so far. We are questioning everyone and hope to identify and arrest the perpetrators soon," he added.
Also Read: 4 dead, 10 wounded in mass shooting at Florida video game tournament