Barbeque Nation's IPO Is Open For Retail Investors Till March 26
Rakesh Jhunjhunwala backed Barbeque Nation's IPO is open now for retail investors. The subscription offer will last still March 26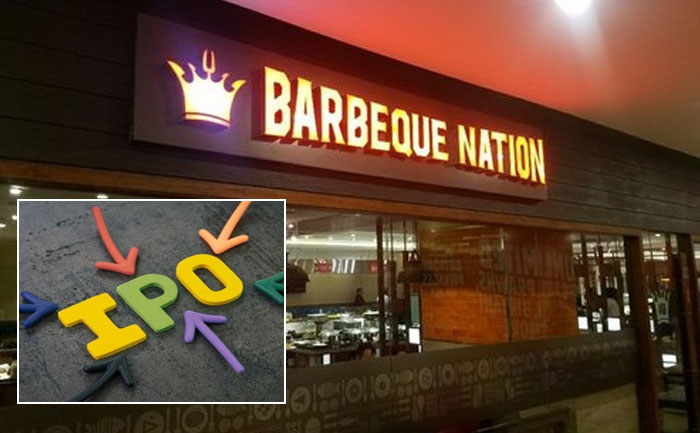 The stock values of India companies have started picking up the pace post the long break owing to the pandemic Coronavirus lockdown. Few renowned companies have already opened their IPO's to raise funds in order to revamp the business. Kalyan Jewellers, Nazara Tech, Laxmi Organic and few other companies have opened their IPO's in recent time. Joining the bandwagon is Rakesh Jhunjhunwala-backed Barbeque Nation Hospitality which has opened its IPO subscription on Wednesday i.e March 24 and it will last till March 26.
On Tuesday i.e. March 23 the dinning restaurant chain is said to have already raised Rs. 202 crore from its anchor investors. It has allocated around 40,57,861 shares worth Rs.500 each. The price which Barbeque IPO's is asking now is between Rs.498 to Rs.500 per share, it is almost the double amount compared to its allocated price per stock during December 2020 to January 2021 i.e. it was somewhere around  Rs.252 per share.
The offer for sale of is up to 54,57,470 equity shares by existing selling shareholders. The company has reserved Rs. 2 crore worth of equity for its employees. This food chain company will use its raised funds to revamp its restaurants, repayment of certain outstanding borrowings for general corporate purposes.
For the unversed owning to the pandemic Coronavirus outspread the companies revenue has affected highly. With the increasing amount of COVID-19 cases there is still the uncertainty in the market.
Also Read:  Kalyan Jewellers Opened Its IPO Amidst Upbeat Market Sentiment