Bigg Boss 13: Arti Singh calls Mahira Sharma 'badtameez' ladki, Watch video
Bigg Boss 13 Latest Update: During this week nomination task, Arti Singh loses her cool and calls Mahira Sharma Badtameez ladki.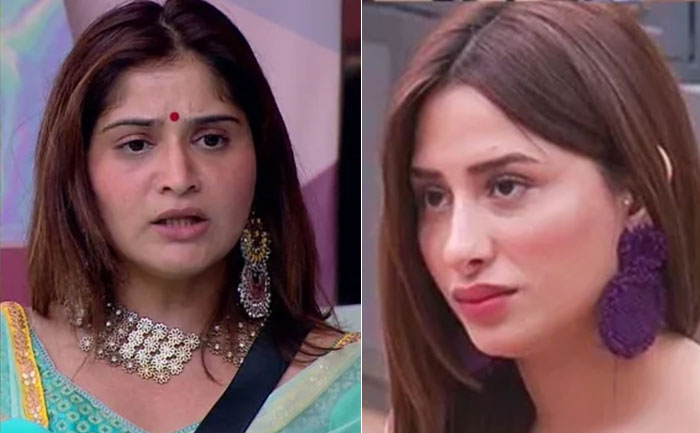 The 13th season of Bigg Boss has been in the news ever since it premiered. Similar to previous seasons, viewers have been witnessing a lot of drama, fights and controversies in the house of Bigg Boss 13 too.
Days after its premiere, Bigg Boss season 13 has finally managed to be included in the list of Indian top 10 TV shows of the week. As all the remaining Bigg Boss contestants are gearing up for the nomination task, they all will have to stab another contestant with a khanjar, who they do not want to see in the house of Bigg Boss anymore.
If you look at the video, you can see a dummy scarecrow placed right in front of each contestant, and the housemates have to stab the scarecrow of that person to nominate them by giving a valid reason.
During this week's nomination task in BB 13, Mahira Sharma stabs Arti Singh and nominates her for the elimination. She went on to call Arti confused while playing the game. After hearing that, Arti gets angry at Mahira and calls her Badtameez ladki. They two can be seen  indulging in war of words.
Later, Rashami first nominates one of the most popular contestants, Hindustani Bhau and then goes behind Sidharth Shukla and they both start laughing as the latter tells her that she doesn't have to literally stab him with the 'khanjar'.
You can watch the video below:
Are you excited to watch the nomination task?
Stay Tuned to The Live Mirror for more serial gossips.