Bigg Boss 14, Nov 4, Written Update: Aly Goni enters as wild card contestant
Here's all that happened in tonight's episode of 'Bigg Boss 14.'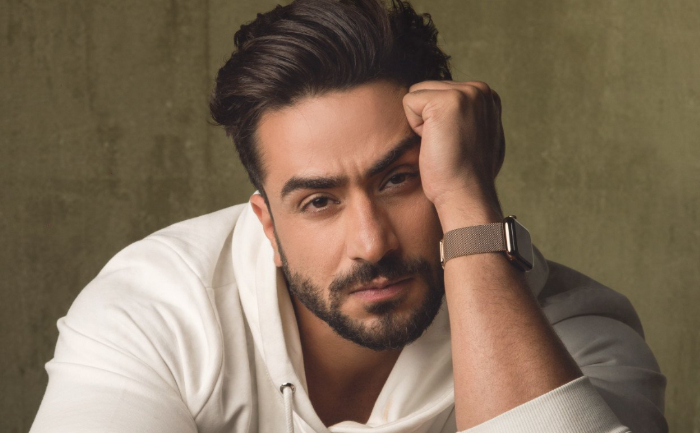 It's a new day and the contestants wake up to the song, 'Chaand Taare Tod Lau.' Nikki talks to Rahul about the nomination task and tells him that she feels that he is not talking to her. Rahul tells her that he does not feel like talking to her, and he will take some time to overcome it.
Eijaz shares a talk with Jasmin and Abhinav about his injuries in the past. Jasmin asks Eijaz why he does not talk about his success in television. Naina tells Rubina that Eijaz is trying to be in good books of Abhi.  Eijaz continues to talk to Jasmin and tells her that she has her as a famous character Kavya from the Kavyanjali show but this is how he is in real life. Pavitra expresses her disappointment towards Eijaz over the nomination.
Eijaz asks Abhinav if everyone is washing the breakfast utensils, Nikki says all are washing it. Pavitra passes a comment and says that he has to confirm from everyone as a dictator, this irks Eijaz, and the duo gets into a heated argument and they start screaming and shouting. Punia calls Eijaz a chameleon and says that he has become a captain because of her. She also tells that when everyone was against him, she was standing as a shield for him.  In anger, Pavitra pushes Eijaz twice.  Nikki takes Pavitra out and Jasmin holds Eijaz.
#PavitraPunia ko @KhanEijaz pe gussa aaya aur woh hui bekaabu. #BB14 #BiggBoss2020 #BiggBoss14 @BeingSalmanKhan pic.twitter.com/efz3ORpXKU

— COLORS (@ColorsTV) November 4, 2020
Pavitra says this is his reality, he doesn't play fair and just wants to be in the good books of everyone. Jasmin hugs her and tells her to calm down. After the fight, Pavitra and Jasmin talk to each other. Punia tells Jasmin that she is not upset because he saved her, but his reason was not valid.  Pavitra tells Jasmin that she took care of Eijaz and stood by him. Eijaz says Punia abused him. Pavitra denies and said she didn't abuse.
After a while, a song starts playing and everyone starts grooving and enters Aly Goni as the wild card entrant. Jasmin expresses her happiness and gets emotional. Bigg Boss welcomes Aly and tells the housemates Aly will not enter the house as yet as he has to be quarantined and informs them that they will communicate with him through the glass door or over the phone.
Aaj ghar mein aaye hain @jasminbhasin ke best friend @AlyGoni. #BB14 #BiggBoss2020 #BiggBoss14 @BeingSalmanKhan pic.twitter.com/JUFOhSlL1m

— COLORS (@ColorsTV) November 4, 2020
Aly tells Pavitra to be strong. Further, he says that he is proud of Jasmin for apologizing to Rahul and also tells him that she was wrong during the task. Eijaz tells Aly the reason for saving Jasmin, he also says that he is attached to Punia but does not have the feelings.
Bigg Boss announces a new captaincy task. The contestants in the green zone play the planets revolving around the orbit on the buzzer, while the red-zone inmates will use asteroid to throw at one inmate that they want to take out. Bigg Boss tells Eijaz that he can't participate in the task and must choose a representative, he picks Shardul. Aly talks to Jasmin and tells her to talk to Shardul. Pavitra asks Shardul to play fair. Nikki becomes the first contender to leave, next Jaan. Jasmin, Pavitra and Abhinav plan to remove Shardul and he gets out of the task. Nikki tries to interfere, sanchalak Rubina tells her to get out of the way, but she denies. Pavitra, Jaan, Abhi, and Jasmin struggles to win the task. Pavitra talks to Rahul and tells him to become the sanchalak as Rubina will protect Abhinav. Abhinav, Pavitra, and Jasmin compete, Pavitra pushes Abhinav. Rubina says Nikki interrupted the game. Nikki and Rubina argue. Jaan tells Rubina that she is making her own rules, and they start arguing. Abhinav gets out of the task.
(Episode Ends)
ALSO READ: Bigg Boss 14, Nov 3, Written Update: Shardul, Rahul, Rubina, Naina Get Nominated