Bigg Boss 14, Weekend Ka Vaar, Written Update: Kavita and Nikki are safe from elimination
Here's what happened on Weekend Ka Vaar's episode of Bigg Boss 14.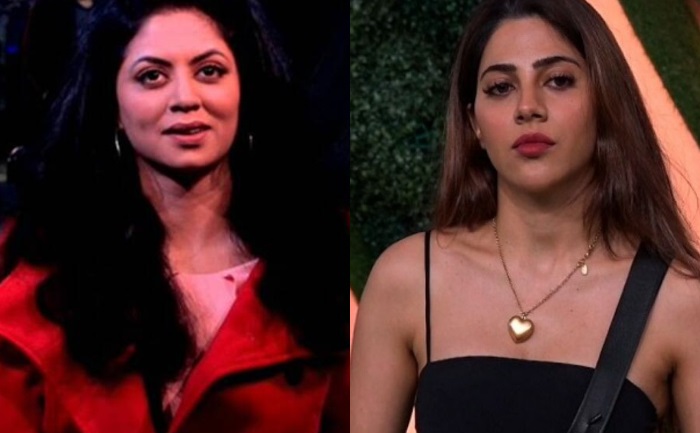 Ekta Kapoor enters and introduces herself. The contestants wake up to the song Oh La La. Salman comes on the stage and welcomes everyone and introduces a task in which the contender has to take the names of the people who are doing the friendship for their benefit. Jasmin takes Pavitra, Jaan, Nikki, and Eijaz's names. Abhi takes Eijaz and Jaan's name. Pavitra takes Jaan, Nikki, and Eijaz. Nikki takes Jaan, Kavita, Rahul, and Eijaz's name. Kavita says Jasmin, Eijaz, Pavita, and Aly's name. Rubina takes Nikki, Rahul, Eijaz, and Pavitra's name. Eijaz takes Nikki, Jaan, Pavitra, and Kavita's name. Aly takes Nikki, Kavita. Kavita argues with Aly. Rahul says his first name is Eijaz, Pavitra, and Rubina's names. Jaan takes Kavita, Eijaz, Rahul, and Nikki's name.
Salman connects the call to the BB house and says that some names are correct and some aren't. He discusses the task and says that Aly, Abhinav, Jaan, and Pavitra make a friendship for their own benefit. Next, Salman asks Aly his priority in the house, he takes Jasmin and Rahul's name. Salman asks if he, Jasmin, Rubina, and Abhinav are a group. Kavita says they are. Aly refuses. Salman questions Aly why he called Abhinav during the nomination task. Aly explains, and finally, Salman tells Aly that he must stop attacking from behind. He also says that Jasmin is safe from the nominations.
Salman asks Pavitra who is her priority in the house and she says that people change in the house every day. Later, she says she does not have any priority right now and says that her priority was Rahul, Abhi, and Aly. Next, Salman talks to Abhinav and Rubina. He tells Abhinav that he should stop requesting people to save Rubina from nominations, the host also suggests them to play their own game.
The caller of the week asks Rahul if he has received a reply from Disha Parmar, he denies and says that he is still waiting for her reply. Next, the caller praises Rubina and asks her why she didn't stick to her point of making an alliance with Eijaz and took a step back after Abhinav told her not too. Rubina says that she did it because of respect. Salman says out of respect she can keep her point of view too. Rubina gets emotional and tears up.
Salman asks the contestants which contestants will be saved from elimination. Kavita names Eijaz. Salman announces that Kavita and Nikki are safe, but Rubina, Eijaz, and Jaan are still nominated.  Salman talks about Ekta Kapoor and welcomes her on stage and she talks about the 'immunty stone'. She tells the contestant that they have to put foam on the housemate they want to take revenge from. The task starts with Rahul and takes avenge from Rubina, Nikki, and Abhinav. Jaan slaps Eijaz and Kavita. Jasmin slaps Kavita and Eijaz. Abhinav slaps Rahul. Kavita slaps Aly and Jasmin. Rubina takes revenge from Aly and Rahul. Nikki slap foam to Aly and Rahul. Aly slaps Kavita and Pavitra. Pavitra slaps Aly and Eijaz. Finally, Eijaz slaps Kavita, Jaan, Jasmin, Abhi, Rahul, and Nikki. The task ends. Ekta says that she liked Rubina and Rahul in the task