Belarus Forces Ryanair Plane To Land, Arrests Critic
Belarus diverts Ryanair flight to arrest journalist, sparking U.S. and European outrage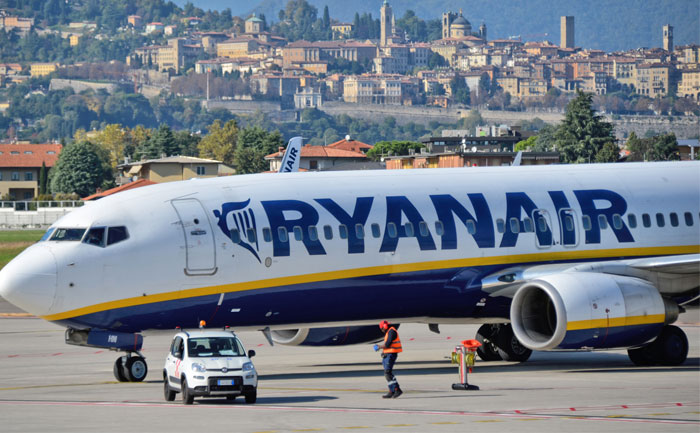 Belarusian President Alexander Lukashenko ordered a Ryanair flight headed for Lithuania to land in Belarus on Sunday. The passenger plane flying from Greece to Lithuania was carrying activist Roman Protasevich. He was immediately detained on arrival. The act has sparked outrage from Europe and the United States.
As reported by state news agency BelTA, The aircraft had almost reached Lithuania when it changed direction and was escorted to the Belarusian capital of Minsk. This was amid reports that it had explosives on board. Lukashenko personally ordered a Soviet-era MiG-29 fighter jet to escort the Boeing to Minsk.
The move was slammed by many who demanded Protasevich be released and calling on for an international response.
Today's hijacking of #Ryanair flight by Lukashenko regime shows that Belarusian airspace is not safe, people's lives were put at risk and kidnaping of a political opponent took place. Belarusian airspace must be closed for all international flights.

— Edgars Rinkēvičs (@edgarsrinkevics) May 23, 2021
Lukashenka and his regime today showed again its contempt for international community and its citizens. Faking a bomb threat and sending MiG-29s to force @RyanAir to Minsk in order to arrest a @Nexta journalist on politically motivated charges is dangerous and abhorrent.

— Julie Fisher (@USAmbBelarus) May 23, 2021
Protasevich is one of the founders of the opposition news service NEXTA, a Telegram channel. He had been put on a wanted list after last year's mass street protests following an election in which Lukashenko claimed a landslide victory.
Also Read: Congo: Mount Nyiragongo Volcanic Eruption Leaves Thousands Homeless