World Tourism Day 2019: Top 10 Best Places In The World To Take A Selfie
On the occasion of World Tourism Day, we have brought you 10 amazing places in the world for shooting selfie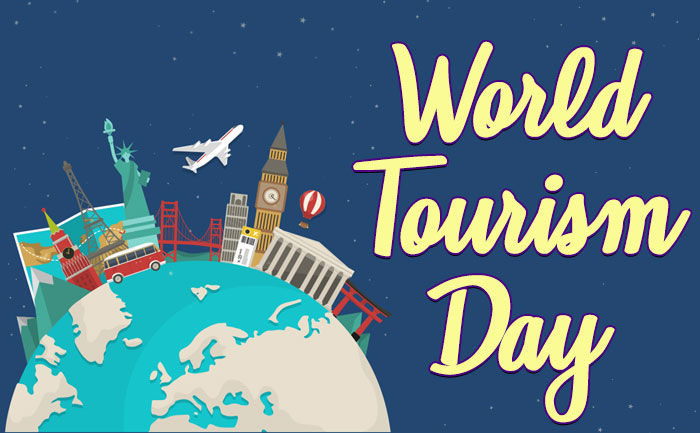 World Tourism Day 2019: Everyone loves travelling across the globe but all of us know do not know which place and what time is better to explore. In order to create awareness about travel or its effects on human health, The United Nation World Tourism Organization declared 27th September as World Tourism Day in 1980.
Since then, September 27 is celebrated as World Tourism Day with a new theme every year which is in sync with the essence of tourism. In each theme, The United Nation focuses on promoting sustainable developement.
For the first time in history, India will host World Tourism Day this year in Delhi. In the program, UNWTO General Secretary Zurab Pololikashvili is likely to speak up about how the tourism industry can resolve the problems being encountered in achieving the Millennium Development Goals set by the UN. Talking about Wolrd Tourism Day 2019 Theme, the theme of this year is 'Tourism and Jobs: a better future for all'.
There are several quotes available on the internet which inspires us to pack our bag to visit some beautiful places throughout the world. A travel writer and Scottish Novelist Robert Louis Stevenson's says, "I travel not to go anywhere, but to go. I travel for travel's sake. The great affair is to move."
Explaining the significance of Travel in our daily life, yet another writer, Mark Twain, belonging to the US said, "Travel is fatal to prejudice, bigotry and narrow mindedness and many of our people need it sorely on these accounts."
On the occasion of World Tourism Day 2019, we have brought you 10 amazing places across the world to click a selfie. Yes, there are tons of stunning places around the world which is known for taking selfies. Without any further ado, let's talk have a look.
World Tourism Day: Here are 10 best places around the world for shooting selfies
1. Taj Mahal in Agra
2. Gyeongbok Palace in central Seoul
3. Statue of Christ the Redeemer in Rio de Janeiro
4. Colosseum in Rome
5. Machu Picchu in Cusco, Peru.
6. Hollywood sign in Los Angeles, California
7. Trocadero Square near the Eiffel Tower in Paris
8. Church of Nativity in Bethlehem
9. Acropolis in Athens, Greece
10. Mount Thor in the holy city of Mecca
These are the world's most popular places for shooting selfies. If you ever visit one of these places, do not forget to click a selfie.