Remembering Wajid Khan: 5 Best Sajid-Wajid Songs
Their Bollywood debut was in the actor's 1998 film Pyaar Kiya To Darna Kya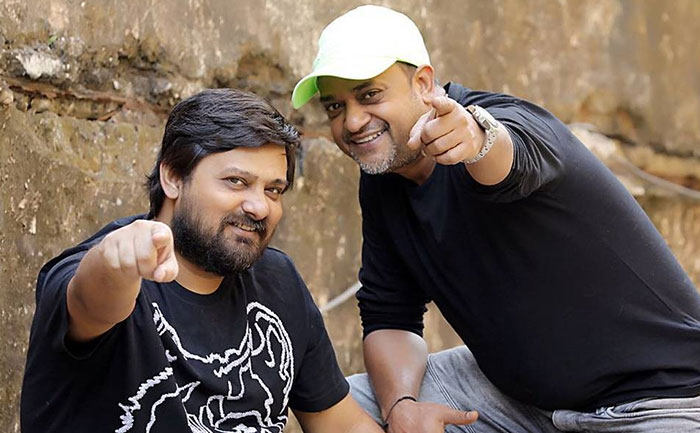 Wajid Khan, one half of the popular music duo Sajid-Wajid, tragically lost his life due to a cardiac arrest. He had been suffering from kidney problems. The news left many rattled as we lost another great talent from the entertainment industry after the sad demise of Irrfan Khan and Rishi Kapoor. Celebrities took to social media to express their grief and shock over the news.
The musical duo of Sajid-Wajid composed songs for over 70 movies. They collaborated with Bollywood superstar Salman Khan numerous times and their Bollywood debut was in the actor's 1998 film Pyaar Kiya To Darna Kya.
Let us take a look back at some of the best work from this dynamic duo.
Best Sajid-Wajid Songs
Deewana Tera (1999)
While everyone is familiar with Sonu Nigam's album, Deewana, some of you may not know that Sajid-Wajid composed the music for the album. Released in 1999, the album had a number of memorable songs that still transport listeners to a bygone era.
Ahista Ahista (Yeh Zindagi Ka Safar, 2001)
Another melodious song in the repertoire of Sajid-Wajid is Ahista Ahista from 2001 film Yeh Zindagi Ka Safar. This slow, harmonious song proves beyond a shadow of a doubt that the musical duo had a wide range beyond just party hits. While the film sank commercially, the song has found favor with the fans.
Soni De Nakhre (Partner, 2007)
This fun number was right up the Sajid-Wajid alley. Partner, which came out in 2007, had a number of catchy songs from Dupatta Tera to Do You Wanna Partner. However, Soni De Nakhra was the song that made it to every wedding and party for a long while. In fact, the catchy number was also sung by Wajid Khan.
Tere Mast Mast Do Nain (Dabangg, 2010)
This melodious Sajid-Wajid song was very different from the tone of the movie as well as its other songs. However, that's what makes this gem of a song stand out even more. The song was sung by Rahat Fateh Ali Khan.
Besharmi Ki Height (Main Tera Hero, 2014)
This Sajid-Wajid song became quite popular, proving that the duo had a finger on the pulse of its listeners. From the 2014 film Main Tera Hero, this song had listeners grooving to the tune.