We regret when we don't get what we want, says Bhagyashree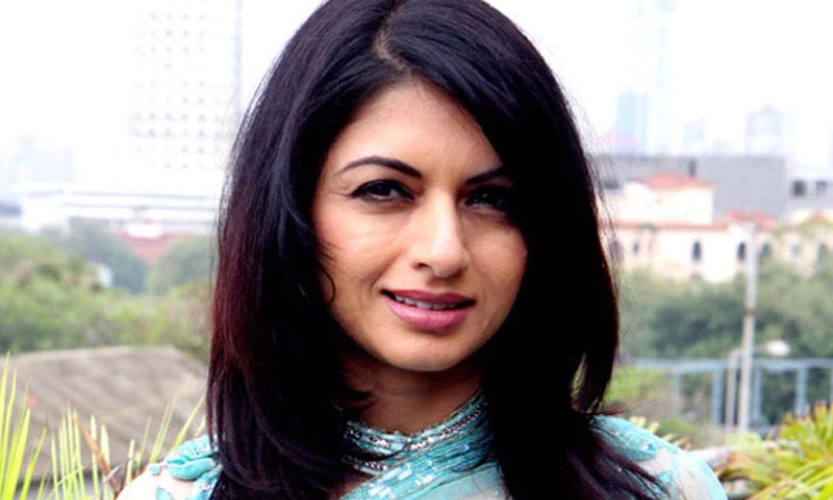 In an exclusive interview, one film wonder actor Bhagyashree talks about her choices that she made regarding her career, her family and how she yarns for make a come back in films
It's been 29 years since Bhagyashree became the talk of the town. Thanks to Sooraj Barjatiya's Maine Pyar Kiya opposite Salman Khan. Despite the film rewriting box office history, she decided to work only with her husband, Himalaya. With the films bombing, she decided to go the family way. Now, with her children having attained adolescence, Bhagyashree is keen on returning to films. Her son, Abhimanyu Dassani, will be launched with Mard Ko Dard Nahi Hota.
Excerpts:
Q: After 'Maine Pyar Kiya', Salman became a superstar. You, too, could have been one. Any regret
Bhagyashree: No. We regret when we don't get what we want. I left films, but got a family and I got to spend time with them.
Abhimanyu: you realise the attention your mother still enjoys for that one film. Don't you think she shouldn't have given it up
Abhimanyu: No. The time I spent with her and the number of vacations we went to, cannot be replaced. The kind of human being I have become is all because of her.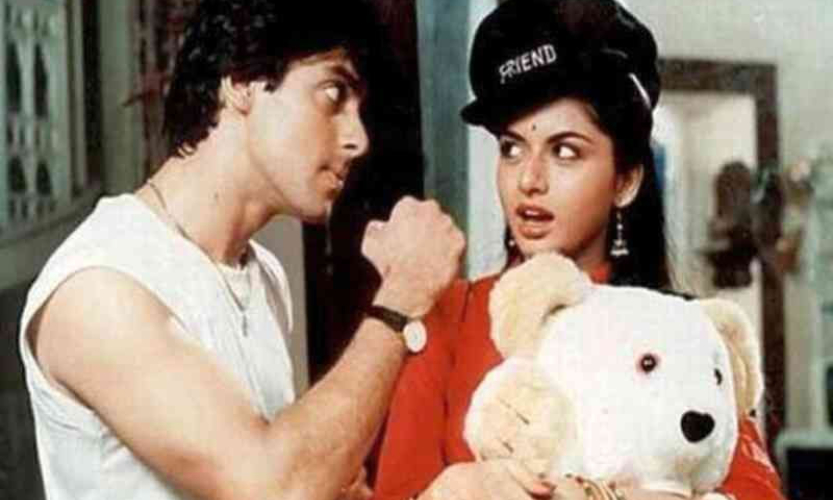 Bhagyashree: In today's society, girls are much more capable of keeping a balance between professional and personal lives. Even the society is changing. Back in our time, a mainstream heroine who was also a woman with children was a rarity.
Abhimanyu is ready to take on the world of films and my daughter Avantika has gone to London to pursue higher studies. So, now I can be back in films. Today, as I am ready to take up more work, my children push me to chase my dreams.
Q: Bhagyashree, Why did you walk out on stardom
Bhagyashree: It's never easy to make a decision when you are at the crossroads. It requires a lot of presence of mind, you need to set your priorities right. My priority was my family. Abhimanyu was just born. Everything took a backseat and I wanted to give it up all for my family.
Q: Your son will make his debut in Ronnie Screwvala's production, Mard Ko Dard Nahi Hota
Bhagyashree: Abhimanyu's entire journey has been his own. I never made a single call to get him a film.
Abhimanyu: I want to make it on my own. If someone can put you up on a pedestal, then one can take you down too. I am sure, I will get love from everyone as Bhagyashree's son, but I would eventually like to make it on my own. Mard Ko Dard Nahi Hota is an action comedy. I have trained in taekwondo, gymnastics and mixed martial arts to get into the skin of the character.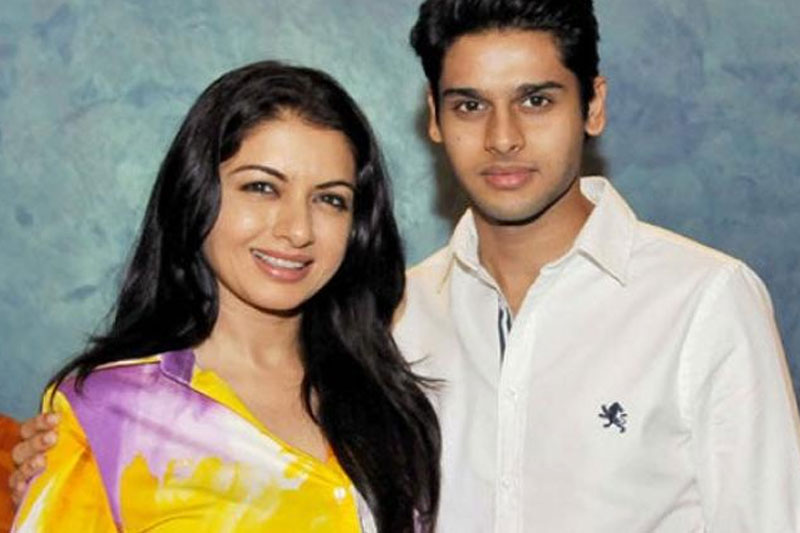 Q: There is no dearth of star kids being launched this year
Bhagyashree: It's like a garden with so many flowers and each flower is unique. All these kids are talented and there is plenty of place under the sun for everybody to showcase his or her talent.
Q: Abhimanyu, are you feeling the pressure of being compared to your mother
Abhimanyu: I have consciously stayed away from the film industry. I have no 'industry friends'. Mom has always said that every actor is special. The industry is growing today and with TV, web and films, everyone has an opportunity.
Q: Bhagyashree, what kind of projects are you looking at
Bhagyashree: Whenever I perform I will leave something behind for the viewers. I did a film 29 years ago and people still remember it. I want to do films where I can leave an impact. When I did Raj Kanwar's Humko Deewana Kar Gaye (2006), it was a favour. I wasn't in the mental frame of mind to do films. But then, when I did the TV serial Laut Aao Trisha, my kids were grown up. So, as an actor, the medium doesn't matter to me. The character should excite me.
Q: Abhimanyu, you met Salman at the 'Race 3' premiere.
Abhimanyu: He has a heart of gold. I met him five years back and he was happy to see me again. He appreciated me for the kind of action I did in the film. I was so happy to hear about my film from Salman Khan.
(The writer works with Eastern Chronicle, Kolkata)