Bharat Bandh February 26: Trader Body Protest Against GST, E-Way Bill
Bharat Bandh: Commercial Markets To Remain Close On February 26, Traders Protest Fuel Price Hike, GST and E-Way Bill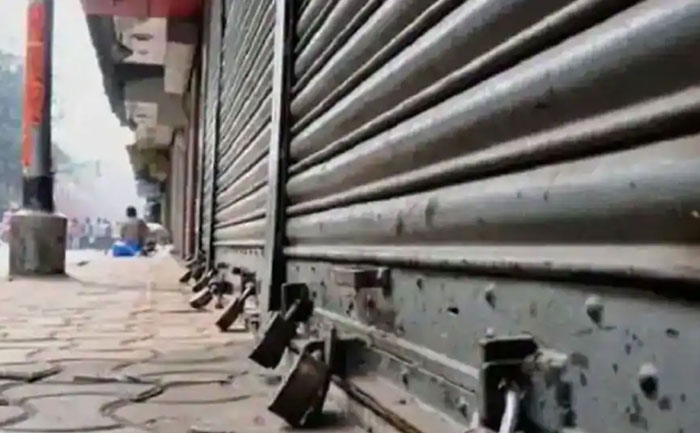 The Confederation of All India Traders has called for a Bharat Bandh on Friday, February 26. They are protesting against the rising fuel prices, Goods and Services Tax, E-Bill etc. They have received support from 40,000 trade associations, representing eight crore traders of the country. Also, The tAll India Transporters Welfare Association (AITWA) has extended support to the call for Bharat Bandh. They will hold a Chakka Jam.
Both the associations are demanding the abolition of the new E-Way Bill. They are also urging the ruling government to roll back the taxes on Petrol and Diesel and make them uniform across the nation. The CAIT has cited GST as one of the most complex taxation system causing misery to traders. They even wrote to Prime Minister Narendra Modi raising issues related to the GST regime. They also alleged the violation of e-commerce rules by major e-tailer companies.
Here is all you need to know about the Bharat Bandh on February 26:
All commercial markets across the country will remain closed.
Private transport is likely to be hit as the transporters' association (AITWA).
They have asked all transport companies to park their vehicles between 6 am and 8 pm as a symbolic protest.
Booking and movement of Bill-oriented goods will be hit.
Dharnas will be held nationwide at 1,500 places.
All India Motor Transport Congress (AIMTC) and Bhaichara All India Truck Operator Welfare Association (BAITOWA) will not take part in the strike.
Transporters are joining the protest demanding to scrap E-way bill laws. An  E-way bill is a permit that transporters have to carry while moving goods from one place to another.
Also Read: Bharat Bandh On December 8: All You Need To Know