Bharat Bandh tomorrow against rising petrol, diesel prices; Congress gets support of parties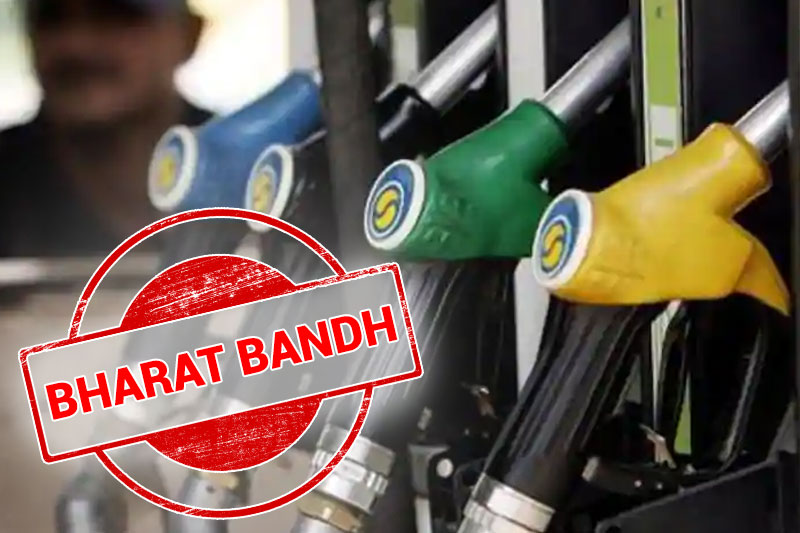 The Congress party has called for a nation-wide "Bharat Bandh" on Monday on against the rising fuel prices in the country. The bandh will be observed from 9 am to 3 pm in the evening. The Congress has support from major opposition parties like DMK, NCP, RJD and JD(S). Also, the party has asked the NGOs to extend their support for the cause.
Congress in their communication had that they have chosen the timing of the bandh so that 'the common person is not inconvenienced'. Stating the reason for the nationwide bandh, Congress had said that with the increase in fuel prices and excise duties on them, the BJP government is fleecing the common people. The party has demanded an immediate reduction of central excise duty and excessive VAT in the states and bring the GST under the ambit of GST.
Party spokesperson Randeep Singh Surjewala claimed that though the prices of petrol and diesel have gone up by around 50 per cent, the BJP government has increased the excise duties by 211 and 443 per cent, respectively, since 2014. The leader was of the opinion that this bandh has been called to awaken the government and vent the people's anger.
Though parties like DMK, JD(S), RJD, JVM, JMM and NCP have given the full support to the bandh, other parties like MNS, Samajwadi Party, Trinamool Congress and Left have called for the Bandh in their own sense. However, parties like AAP and BJD have not supported the Bandh in their state.
The states where likely to have a maximum effect include — Maharashtra, Bihar, Karnataka, Odisha, Tamil Nadu, Jharkhand, West Bengal, Kerala, Haryana, Rajasthan, Madhya Pradesh, Punjab, Andhra Pradesh, Tamil Nadu and Uttar Prades. Similar protests might be observed in some small states as well.
ALSO READ: Mumbai: Petrol, Diesel prices hit high; Petrol costs Rs 86.54/l and diesel Rs 75.53/l