Bhim Army wants to rename Dadar station as Chaityabhoomi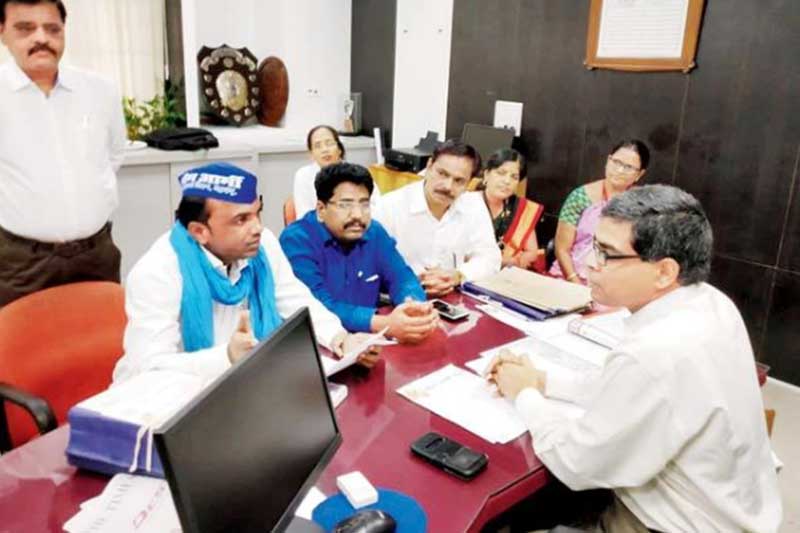 On Wednesday, a fringe-group threatened to stop the chief minister and other politicians from visiting Chaityabhoomi at Dadar if the railway station there was not renamed Chaityabhoomi by December 6, this year.
In a letter submitted to the railway authorities, the Bhim Army stated that the name of the station should be changed on an urgent basis. The outfit submitted its demand to divisional railway manager's office on Wednesday. The Bhim Army is the same group of people who had pasted signage of Chaityabhoomi all over Dadar station last year along with posters of 'Dr Babasaheb Ambedkar Terminus'.
Chaitya Bhoomi in Dadar West is a memorial to Dr Bhimrao Ramji Ambedkar, popularly known as Babasaheb Ambedkar, was the chief architect of the Indian Constitution. On December 6 every year, Dr Ambedkar's death anniversary is observed at Chaitya Bhoomi.
An agitated Bhim Army member said, "We have been demanding the renaming of Dadar station for a long time, but the process continuously gets delayed. Dr Ambedkar had his home here. His 'Rajgraha' is in Dadar. We just want that he should be honoured and the message needs to be conveyed to the government in the strongest terms."
However, in the past, Shiv Sena had demanded to change names of Mumbai's five railway stations having a colonial imprint. These are, Mumbai Central as Jagannath Shankar Seth, Charni Road station as Girgaum, Elphinstone Road as Prabhadevi, Curry Road as Lalbaug and Sandhurst Road as Dongri.
Also read: Supreme Court declines plea for using ballot paper instead of EVM for polls