Vicky Donor' actor Bhupesh Pandya passes away; loses battle with Lung Cancer
Vicky Donor' actor Bhupesh Pandya passes away; Manoj Bajpayee , Gajraj Rao pay tribute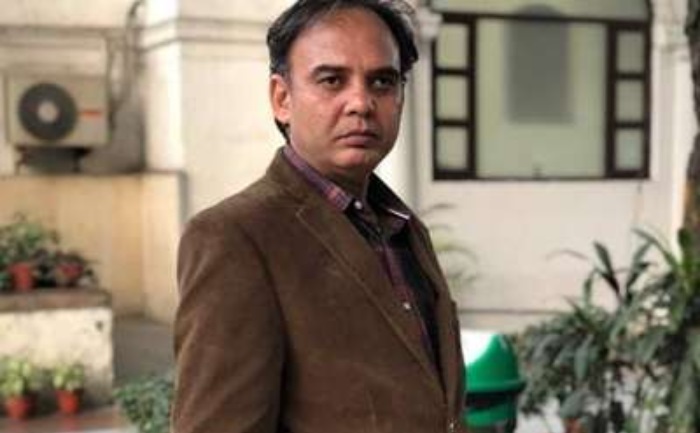 Actor Bhupesh Kumar Pandya, of Vicky Donor, Parmanu, Hazaron Khwahishein Aisi fame has passed away on September 23. The actor was battling Lung Cancer. The news of Pandya's demise was shared by The National School of Drama on their social media profile.
NSD took to their Twitter and anoounced the heartbreaking news, it read, "विख्यात रंगकर्मी भूपेश कुमार पांड्या ( पूर्व छात्र एनएसडी 2001 बैच ) के आकस्मिक निधन की खबर बेहद दुखद है एनएसडी परिवार भावभीनी श्रद्धांजलि अर्पित करता है । ईश्वर दिवंगत आत्मा को शांति प्रदान करे।#NSDfamily @nirupamakotru @MinOfCultureGoI. (The news of Bhupesh Kumar Pandya's (alumnus NSD 2001 batch) death is extremely sad. The NSD family pays a heartfelt tribute. God bless the departed soul.)"
विख्यात रंगकर्मी भूपेश कुमार पांड्या ( पूर्व छात्र एनएसडी 2001 बैच ) के आकस्मिक निधन की खबर बेहद दुखद है एनएसडी परिवार भावभीनी श्रद्धांजलि अर्पित करता है । ईश्वर दिवंगत आत्मा को शांति प्रदान करे।#NSDfamily @nirupamakotru @MinOfCultureGoI pic.twitter.com/bTbI5TenE0

— National School of Drama (@nsd_india) September 23, 2020
On receiving the sad news of Bhupesh Pandya's demise actors Manoj Bajpayee and others tweeted their condolence.
भगवान Bhupesh Pandya की आत्मा को शांति प्रदान करें!!! 🙏🙏 https://t.co/Cr9xc28DJm

— manoj bajpayee (@BajpayeeManoj) September 23, 2020
🙏🏻🙏🏻🙏🏻

— Gajraj Rao (@raogajraj) September 23, 2020
Bhupesh Kumar Pandya had needed Rs 25 lakhs for the treatment of Lung cancer. His family had been trying to arrange by organizing a fundraiser. Bollywood celebs such as Manoj Bajpayee, Gajraj Rao, and many more had stepped in to help. But unfortunately, Bhupesh lost his battle with cancer and passed away.
May his soul rest in peace.
Also Read: Vicky Donor actor Bhupesh Kumar Pandya diagnosed with lung cancer; Manoj Bajpayee others raise funds