Bigg Boss 12 Season: Here is how Salman Khan sets Stage on Fire in Goa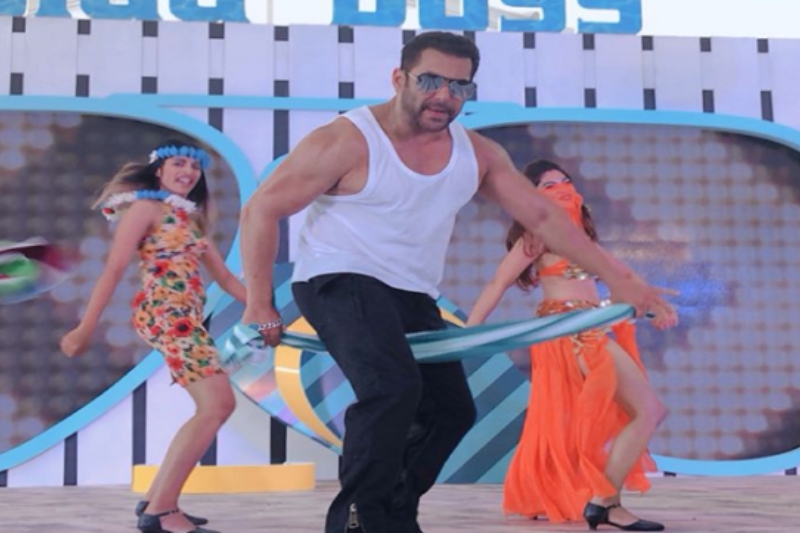 Bigg Boss 12 is said to be one of the most  anticipated reality television shows in India. The show is all set to make its comeback again with it's charm and people can't wait to watch the 12th season. Bigg Boss season 12 was launched today in Goa and Salman Khan will be hosting the reality show.
If we talk about the schedule, it usually stars in October but this year it has started from September itself. Earlier the Bigg Boss show used to get shot in Lonavala, but this time, Bigg Boss 12 makers chose Goa as their destination.
The 12th session of Bigg Boss will be aired from September 16. Here is How Salman Khan shook his leg with the audience on the stage during the launch of the show.
What Salman Khan has to say About Vichitra Bigg Boss 12?
"There are so many kinds of jodis. Naagin-Sapera, Boy-Boy, Girl-Girl. There is no Aadhaar to enter Bigg Boss. Only criteria that the Jodi has to be Wichita," Salman Khan said.  During the Bigg Boss 12 launch, Salman Khan greeted the audience with his inimitable Bigg Boss style saying, "They asked me lame questions like 'When are you getting married?' I am thinking of getting married to Bigg Boss. Because he is just a voice."
Here is a glimpse of what Salman Khan did during the Bigg Boss 12 season launch in Goa.
.@BeingSalmanKhan arrives on a yacht at #BiggBoss12 launch in Goa. @ColorsTV Follow all the live updates from the launch here https://t.co/ymKOMBf9jm pic.twitter.com/Coyufgudnj

— Indian Express Entertainment (@ieEntertainment) September 4, 2018
Time for a super fun game with two jodis and @BeingSalmanKhan at the #BB12 press conference! pic.twitter.com/tGmPXGv1hZ

— COLORS (@ColorsTV) September 4, 2018
Also read Watch: Rani Mukerji asks Salman Khan to 'forget marriage, have kids'