Bigg Boss 14: Jaan Kumar apologizes for his comments on Marathi language
Bigg Boss 14: Jaan Kumar Sanu records apology video after for his comments on Marathi language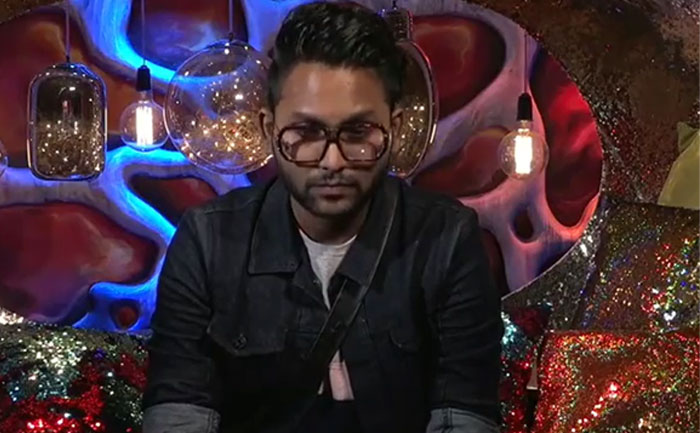 Bigg Boss 14 contestant Jaan Kumar has issued an apology for his Marathi Language comments on the show. The comments landed the entire production in trouble. Shiv Sena and MNS perceived his remarks as anti-Maharashtra. Kumar recorded an apology video that was soon shared by Colors.
It so happened that Jaan had asked Nikki to not speak in Marathi with fellow contestant Rahul Vaidya. He had added, "mereko chid hoti hai (it irks me)". This remark did not go down too well with Shiv Sena leader Pratap Sarnaik and MNS leader Ameya Khopkar. They demanded an apology, or else the shooting of Bigg Boss 14 would be stopped.
A video of Jaan's apology was shared by Colors channel. In the video, we hear Bigg Boss reprimanding Jaan and reminds him that every contestant has been asked to refrain commenting on any religion, caste or community. This is so that no one ends up hurting anyone's sentiments.
Jaan offering his apology says, "Namaste, my name is Jaan Kumar Sanu. A few days ago, I unknowingly made a blunder that has hurt the sentiments of Marathi people. I am sincerely sorry about this. It was never my intention to offend the Marathi people. If my comments have been perceived as negative, I would like to apologise for them. I would also like to apologise to Bigg Boss for harming the show's reputation, and will never repeat this mistake."
Check out the video of Jaan's apology here:
https://www.instagram.com/tv/CG5WuwAgBDK/?utm_source=ig_embed
Viacom 18 Media too penned an apology letter, "We hereby apologise if we have inadvertently hurt the feelings of the people of Maharashtra due to the broadcast of the same comment in relation to Marathi language.</em>"
Also Read: Bigg Boss 14 PROMO: Rahul and Pavitra attack Abhinav; Rubina loses her calm