Bigg Boss Kannada 8: Complete List Of Contestants Revealed
Bigg Boss Kannada Season 8: Contestants Name, All You Need to Know About Kichcha Sudeepa Hosted Show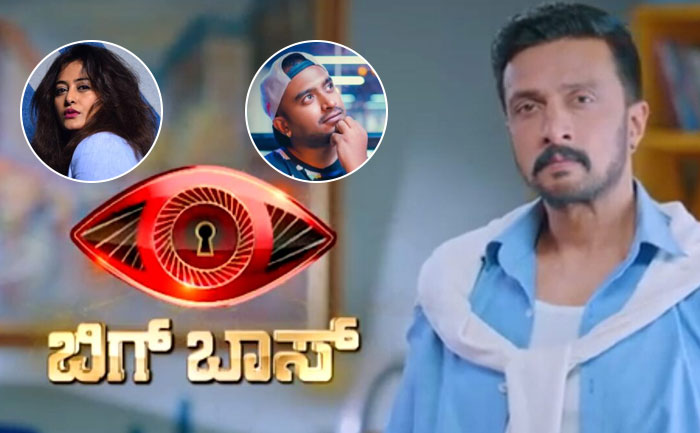 The stage is being set for the grand opening of Bigg Boss Kannada season 8. The much-awaited show that will premiers today will once again be hosted by Kannada superstar Sudeepa. The opening night will be marked by a grand event where the Dabangg star will introduce the contestants.
Here's a glimpse of the grand launch of Sudeep-hosted Bigg Boss Kannada 8:
ಇಂದು ಸಂಜೆ 6ಕ್ಕೆ

ಬಿಗ್ ಬಾಸ್ ಸೀಸನ್ 8 | ಪ್ರತಿ ರಾತ್ರಿ 9.30#BBK8 #ColorsKannada #ಬಣ್ಣಹೊಸದಾಗಿದೆ #ಬಂಧಬಿಗಿಯಾಗಿದೆ pic.twitter.com/1k3d7OBez6

— Colors Kannada (@ColorsKannada) February 28, 2021
Here's a tentative list of participants:
1. ​Niddhi Subbaiah
2. Manju Pavagada
3. Divya Urdurga
4. Shubha Poonja
5. Shamanth Gowda aka Bro Gowda
6. ​Geetha Bharathi Bhat
7. Raghu Gowda aka Raghu Vine Store
8. Dhanushree
9. Nirmala Chanappa
10. ​Rajeev
11. Chandrakala Mohan
12. Prashanth Sambargi
The other names who may be part of the show are, Kiran Srinivas, RJ Rajesh, Samiksha, ​Sunil Raoh, ​Anusha Ranganath, ​Sukrutha Nag, Tabla Nani, Rajini, Taranga Vishwa, Hanumantha, Nayana Sharath.
Just like Bigg Boss 14 hosted by Salman Khan the safety protocols will be the same for Kannada version. Bigg Boss Kannada 8 contestants, staff, crew, almost everyone has to undergo the RTPCR test frequently.  The house will also be sanitised frequently to ensure safety measures.
.
Bigg Boss Kannada 8 will premiere on February 28, 2021, i.e. Sunday, 6 pm onwards. The season will begin on March 1 and to be aired for 100 days on Colors Kannada. The show will telecast on Colors Kannada and the audience can also live stream on Voot.
Also Read: Bigg Boss Kannada 8: First Glimpse Of The House Out; View Pics