Bigg Boss OTT: Shamita Shetty's Mother Visits House, Latter Says She Likes Raqesh Bapat
Shamita Shetty's mother visits her in the 'Bigg Boss OTT' house and she says that she likes Raqesh Bapat.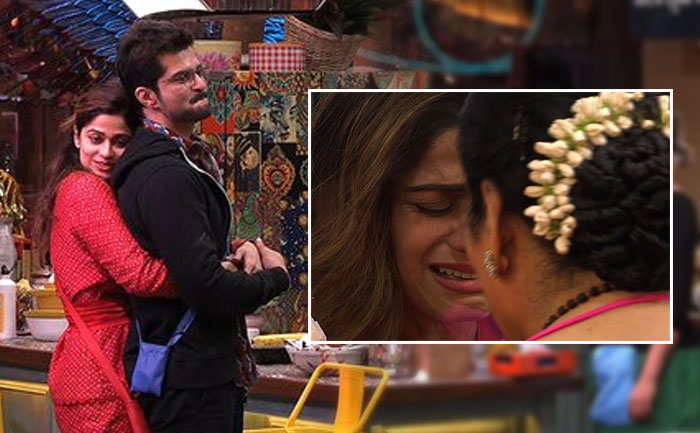 In the latest episode of 'Bigg Boss OTT,' the contestant's families entered the house to boost them and everyone got emotional. Shamita Shetty's mother Sunanda Shetty also entered the house and also revealed that she likes Raqesh Bapat.
Shamita and her mother also shared some heartwarming moments in the house and as soon as she entered, she first asked Raqesh how's he doing and then informed him that Shamita and Raqesh are trending outside. She also praised all the housemates and especially Neha Bhasin and Bapat. Later, Shamita asked, "Isn't Raqesh sweet?" her mom answered, "He is such a sweet man, he's a gentleman."
View this post on Instagram
The actress also told her mother that people in the house call her bossy, and asked if she is bossy. To which, Sunanda said: "Bossy from which angle, you have not come with golden horns on your head. You came in as a simple girl just as other participants. People are intimidated and you are a normal simple girl in the house. You don't need to change yourself for others. I know who you are, let me tell you what the world thinks, you are, they think you are a queen as you are residing in their hearts. I know you don't deserve many things that are hurled at you. Ups and downs are a part of life."
Shamita also inquired her mother about her sister and actress Shilpa Shetty.  Meanwhile, on the Sunday ka Vaar episode, Moose Jattana was eliminated from the 'Bigg Boss OTT' house.
ALSO READ: Bigg Boss OTT: Neha Kakkar And Tony Kakkar To Enter As Special Guests