Bigg Boss Telugu 4 Begins With a Bang; Meet The Contestants of Nagarjuna Show
Bigg Boss Telugu 4 : Nagarjuna's show kick-starts with 16 contestants; check out their names here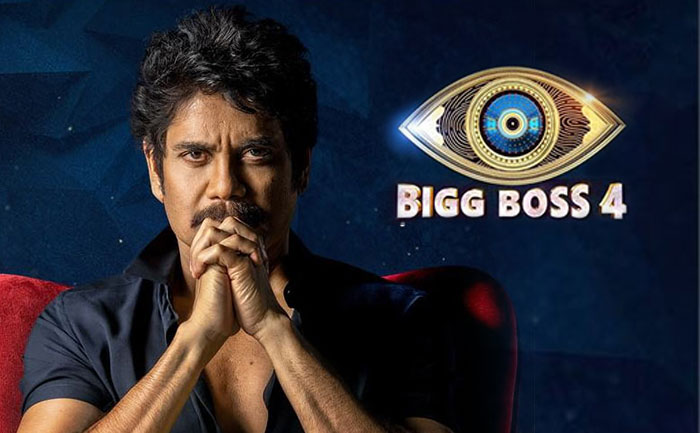 Superstar Nagarjuna Akkineni is back as the host of popular reality television show Bigg Boss Telugu season 4. Excitement among fans of the how is at an all-time high as it commences on September 6, 2020. The show has kicked off amid Corona and we see a good mix of 16 contestants lockdown inside the house for almost 100 days. Nagarjuna makes a grand entry on the reality show stage. He also launched the new logo for the channel, Star Maa with a special performance.
Here is the list of the sixteen contestants who are a part of Bigg Boss Telugu 4:
Monal Gajjar, Surya Kiran, Lasya Reddy, Abijeet Duddala, Sujatha, Mehaboob Shaikh, Devi Nagavalli, Alekhya Harika, Syed Sohel, Ariyana Glory, Amma Rajasekhar, Karate Kalyani, Noel Sean, Divi Vadthya, Akhil Sarthak and Gangavva are the contestants of Bigg Boss Telugu 4.
1. Monal Gajjar:
2. Surya Kiran:
3. Lasya:
4. Abijeet:
5. Sujatha:
6. Mehaboob Shaikh:
7. Devi Nagavalli
8. Alekhya Harika:
9. Syed Sohel
10. Ariyana Glory:
11. Amma Rajasekhar:
12. Karate Kalyani:
13. Noel Sean:
14. Divi Vadthya:
15. Akhil Sarthak:
16. Gangavva:
This time around the viewers will get to see not one but two Nagarjuna's. Yes, the actor is playing a dual role as a host. He will play an elderly person, the father of his host.
The regular episodes i.e. from Monday-Friday will be telecasted at 9:30 PM and weekend episodes at 9:00 PM on Star Maa channel.
Also Read: Bigg Boss Telugu 4 Promo: Nagarjuna's Steals The Show With His New Avatar