Bigg Boss Telugu Season 3: Nagarjuna's Charge For Hosting This Show Will Surprise You!
Bigg Boss Telugu Season 3 Host is charging a whooping amount to host the show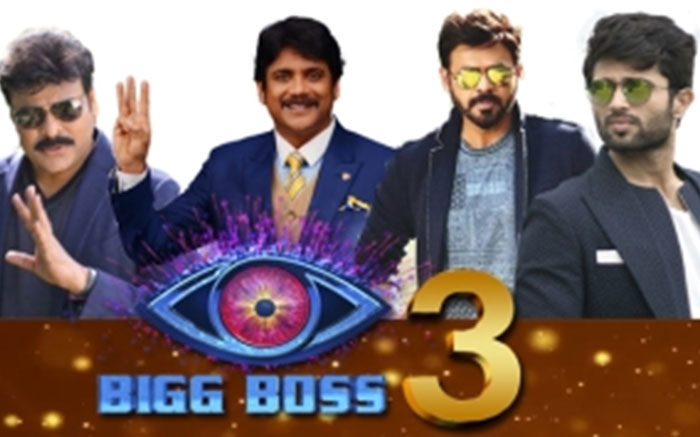 Bigg Boss Telugu Season 1 and 2 was quite popular among st the audiences. Everyone was under anticipation regarding who is going to be the host its Season 3. Earlier it was revealed that Nagarjuna is going to host the season.
With his appeal that spans generations and social strata, Nagarjuna as the host this season, will have a great connection with a diverse audience. Huge anticipation is already visible in the market with the recently launched logo teaser and host teaser films.
But how much Nagarjuna is charging per episode will definitely leave you shell shocked. He is charging a whooping 12 lakhs per episode to host this 100 day long reality show. Where he will only be seen during the weekends. The show might get extended for unpredictable reasons, but right now it is scheduled to be 100 or 105 days long.
Nagarjuna charged 7 lakhs per episode for Meelo Evaru Koteeswarudu, which was the Telugu version of Kaun Banega Crorepati. This show was originally hosted by Bollywood's iconic actor Amitabh Bachchan.
The host Nagarjuna had faced some criticism from the audience members when the official announcement to bring the megastar as a host was revealed. Since, the actor had previously criticized the show. This gave the fans to question the actor's decision to host the same show for its latest season.
Coming to the TV screens soon, Bigg Boss Telugu Season 3 is definitely going to be entertaining for the fans to watch.
Also Read: 'Bigg Boss' Telugu Season 3: Airing Date, Host, Contestants Revealed