Bihar girl tied to tree and thrashed for eloping with man of another caste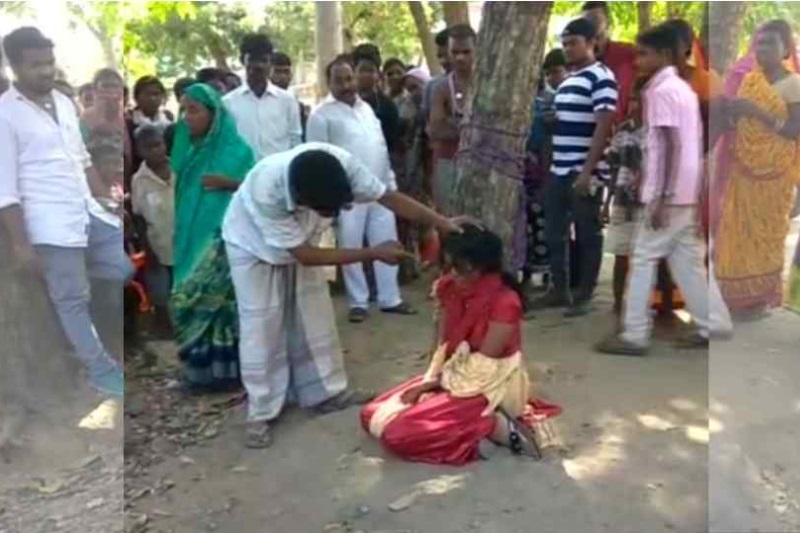 A Bihar girl was tied to tree and thrashed for hours for eloping with man of a different caste. The incident took place in Newada which is 117 kms from Patna.
The girl's family brought her back and the village Panchayat members thrashed her publicly as punishment. Other villagers including elderly women and children are seen standing around the girl.
A video shows the woman lying on the ground, still tied to the tree as a man pulls her up by her hair.
The teen said she knew the man she eloped with for about 1.5 years. NDTV quoted the girl's father saying, "I want someone from our own caste for my daughter."
He furthur said, "She slipped out of the home with some excuse when there was no power at night. We searched the entire street. When we got tired of searching, we woke up our brothers. I didn't know when she ran away. All I know is that she told the Panchayat that she loved this man."
The father also alleged that after his daughter eloped with him, the boy called him up and asked her family to take her back which is when the father and other villagers brought her back to the village.
Also read: Tripura: Woman tied to tree, thrashed and worn garland of shoes for alleged extra-marital affair