Birthday Special: Interesting facts about BTS member Jungkook
BTS member Jungkook rings in the celebrations of his 24th Birthday today. ARMY's shower best wishes for him on social media. Here check out a few interesting facts about the youngest member of BTS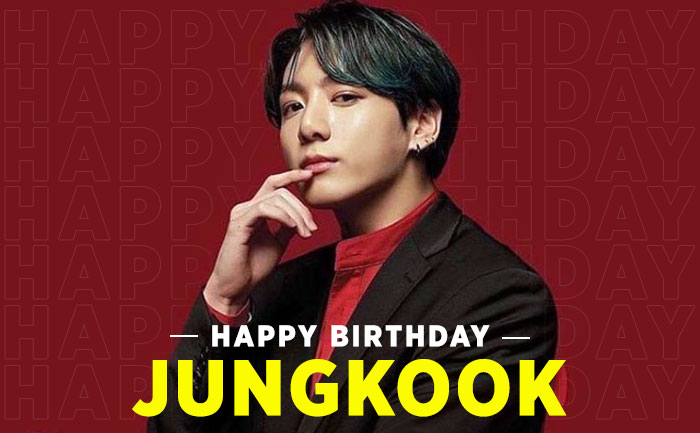 The golden maknae of BTS, Jungkook is celebrating his 24th Birthday today. ARMY's can't keep calm as their idol turns a year older. Ever since BTS's debut fans have seen him growing up into the most handsome and desired man. Like every year this day marks the celebrations for good cause globally. BTS fans not only organize charity events, but also shower love for him on social media. On his special day today, we bring to you a few interesting facts about JK.
Interesting facts about BTS member Jungkook
Jungkook's love for badminton:
Before trying his luck in singing and dancing field, Jungkook dreamed of becoming a professional badminton player. The singer however once revealed that he watched the music video of Heartbreaker and decided to become a singer. Even after venturing into the Entertainment industry, JK didn't loose his interest in sports. He still loves playing outdoor games.
jungkook who once had a dream to be a badminton player pic.twitter.com/KFi3NttNCl

— rin⁷ 🧈 (@MYJK9701) April 16, 2020
Jungkook doesn't like being called Oppa:
In South Korea people address boys as Oppa, which is a flirty way of addressing the brother's or boy friends. During one of the BTS's fan meet, a girl yelled and said 'Jungkook Oppa'. The golden maknae reacted to this saying, "I'm not your Oppa."
Jk : don't call me oppa ….
Army : Oppaaaa ~~
Jk : I am not your oppa …

Also jk turning 23 in few hours

😂💜💜#ARSD #JUNGKOOK #JungkookDay @BTS_twt #HBDjungkook pic.twitter.com/tE0ieNHpZ1

— BTSARMY (@Bhavya79691655) August 31, 2020
Jungkook's weird shopping habit:
Jungkook once confessed about having a weird habit, when it comes to shopping. He likes buying the WANG TA toothbrushes, which are usually extra long in size. The size is such long which may or may not fit many people's  mouth.
Jungkook's toothbrush bag and perfume bag. This is the cutest thing! pic.twitter.com/m0irxBOlkq

— Jungkook Times🎂 (@JJK_Times) January 12, 2021
Jungkook has a sweater named after him:
BTS members including Jungkook enjoy a great fan following in South Korea and other countries. UL:KIN is one of the high-end fashion brand by Lee SeongDong. Many Kpop idols were spotted wearing his sweater, however, the brand owner choose JK's name as the name of the item in his collection. The oversized turtleneck knit sweater has been reportedly named the "Jungkook knit" in honor of the talented singer.
the jungkook knit pic.twitter.com/rbyUNzOCx2

— alex⁷💜 (@pjmvox) July 8, 2021
Jungkook's love for frozen sugarcane:
Once J-Hope revealed that JK stocked the frozen sugar canes in his freezer. The maknae freeze them, later peels and eats them at home! Hobi said, "He bites them with his teeth with a big noise, and it looks like he's sitting at home eating some bamboo, like a panda."
after seeing the banana milk in their fridge i totally believe jungkook really bought 10kg of sugarcane to eat pic.twitter.com/sInTL3i2xo

— rin⁷ ⛱ (@ktaebwi_613) January 3, 2019
Jungkook had auditioned for Super Star K Season 3:
Before meeting the BTS members from Big Hit Entertainment, Jungkook auditioned to participate in the popular Mnet audition program Super Star K Season 2 in 2011. The handsome hunk however couldn't pave his way through the finals. Soon he received the casting offers from as many as seven entertainment agencies, including Big Hit Entertainment. Despite having opportunities from biggies, he considered having plans of debuting as BTS for some valid reasons. JK had once confessed to RM (leader) that he was truly impressed with his rap style and his persona, because of which he decided to join BTS.
Jungkook went to the Mnet for Superstar K2 auditions and got casted by my current company's staff. ❣ pic.twitter.com/ohhoMIkrPv

— alyssa (@jinminsgurr) June 9, 2017
Jungkook was just 15-year old when he started training:
JK is the youngest member of BTS and he was the fourth member to join the group. Jungkook moved to Seoul to become a trainee and attended the School of Performing Arts Seoul at the mare age of 15. He worked hard to debut with BTS members and earned his fame.
Jungkook went to the Mnet for Superstar K2 auditions and got casted by my current company's staff.
**#EXBIASDAY pic.twitter.com/WkBtCzmvOZ

— Haneul (@exhaneul93) March 5, 2017
We the team of The Live Mirror wish the handsome hunk a very Happy Birthday.
Also Read: BTS Army Gear Up For Jungkook's 24th Birthday Around The World